MALAYSIA
Nelo Vingada quits as Malaysia head coach
Less than seven months after taking the job, the Portuguese has resigned as head coach of the Malaysia national football team.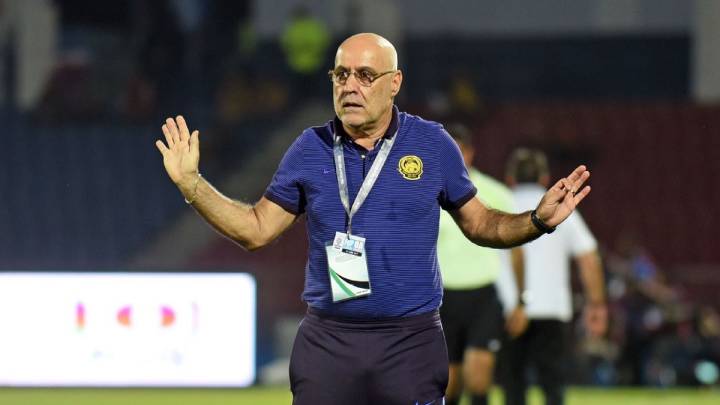 Eduardo 'Nelo' Vingada stepped down as head coach of the Malaysian national football team on Wednesday.
Vingada, who was appointed in May, quits after six defeats and one draw. The 'Tigers' have not won since November 2016.
Under the Portuguese coach, Malaysia failed to reach the 2019 AFC Asian Cup, finishing bottom of qualifiying Group B with just a single point.
Vingada: "I take responsibility"
The 64-year-old made the announcement via a statement on the Football Association of Malaysia's (FAM) website.
"I take responsibility for the performance of the national team. As such, I relinquish my position as national head coach with immediate effect," said Vingada.
"I would also like to inform that my two assistants that I brought along, Joao Arnaldo Correira De Carvalho and Francisco Jose Bruto Da Costa have also resigned from their respective positions as national assistant coach and national fitness coach respectively.
"Finally, I like to take this opportunity to hope and pray for Malaysian football to shine again and that I was proud to be part of Malaysian football in this relatively short period of time."
FAM thanks Vingada
After accepting Vingada's resignation, FAM thanked the Portuguese for his work in charge of the national squad.
"FAM would like to thank him for his contributions and service together with his two assistants, Joao Arnaldo Correia De Carvalho and Francisco Jose Bruto Da Costa during their time handling the national squad, Harimau Malaya since last May," the organisation said.
"We like to wish Vingada all the best for his career in the future."
Malaysia's next engagement will be the 2018 AFF Suzuki Cup, which will run from 8 November to 15 December; as such, FAM is not in a hurry to appoint Vingada's successor.