Cristiano Ronaldo: "I've been waiting a long time for this..."
The Real Madrid forward won a fifth Ballon d'Or in Paris on Thursday evening, beating Lionel Messi and Neymar to the individual prize.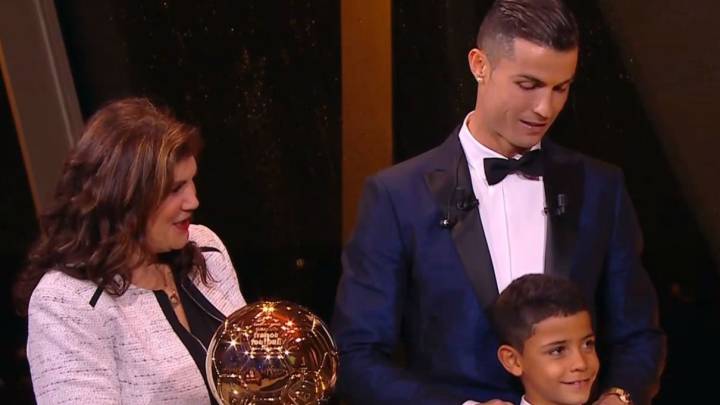 Cristiano Ronaldo spoke on stage with host David Ginola after winning a fifth Ballon d'Or to draw level with Lionel Messi on the personal silverware stakes.
Winning the Ballon d'Or in the Eiffel Tower: "It's an incredible experience. It's a bit cold, but it's a marvellous experience"
Happy with the prize: "I'm really happy, it's a fantastic moment in my career. I've been waiting for this for a long time. We have a brilliant last season, winning the Champions League and LaLiga. And on a personal level, I was the top scorer in the Champions League. Those trophies have helped me win this individual one, so I want to thank all of my team-mates at Madrid and in the Portugal team. They've been really important for me, and the other people who have helped me get here."
Cristiano Jr: "I like how he takes free-kicks. I think he has something special. I don't put pressure on him, he's still very young."
PSG: "Go to PSG? No. I'm happy at Madrid. I want to stay there if possible. I'd like to end my career there."