Florentino: Neymar would have a better chance of winning Ballon d'Or at Madrid
The Real Madrid president spoke to El Larguero after Cristiano Ronaldo won the individual prize for the fifth time in Paris.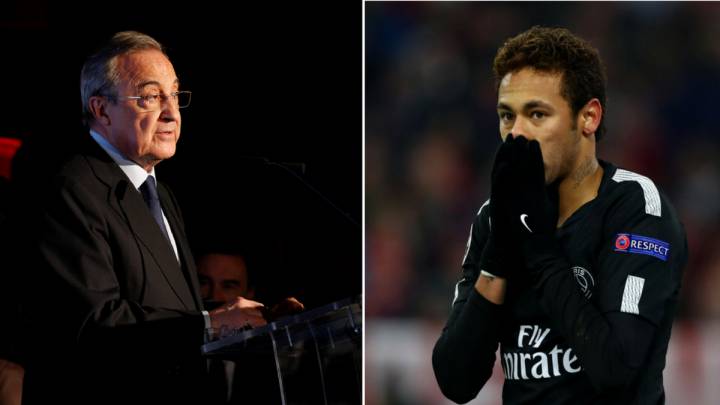 Florentino Pérez, the Real Madrid President, spoke to El Larguero on Thuesday evening after attending the Ballon d'Or ceremony in Paris. Cristiano Ronaldo picked up the award for a fifth time, meaning he has now won it as many times as Barcelona's Lionel Messi.
Florentino struggles to see beyond Ronaldo and Messi
Messi and Ronaldo have now won the last ten Ballons d'Or between them. Kaka was the last 'other' player to win the award, in 2007. Florentino believes their hegemony will be hard to break: "It's difficult to see who will take the leadership away from Cristiano and Messi," he said.
Neymar – who came third in this year's prize – is seen as one of the few players that can step up to their level. And Florentino believes he would have a greater chance of winning if he were to swap PSG for Real Madrid.
"Being at Madrid would make it easier for Neymar to win it. Madrid is a club that gives big players what they need."
"Everyone knew that I wanted to sign him," Florentino admitted in respect of Neymar.
Mbappé should be allowed to develop
On a different radio show, El Partidazo, the line of questioning turned to one of the young stars of European football: Kylian Mbappé.
"Mbappé is 18 years old. Let's allow him to develop and see how far he goes," said Florentino.