Simeone: "Our football is good and the results are even better"
Atlético Madrid manager Diego Simeone says his side's strength lies in their ability to vary tactics but they must keep working before they can think of challenging for the league title.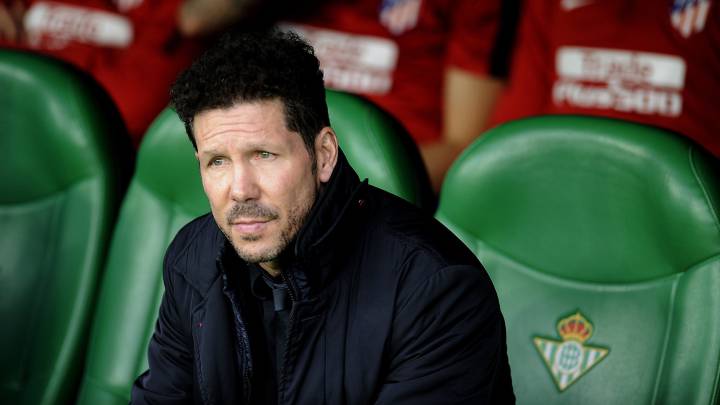 Atlético Madrid manager, Diego Simeone, explained the keys to his side's victory over Real Betis on Sunday afternoon in Sevilla. "It was a really tough game. Betis started very well and at the beginning were better than us but we responded well and looked to create danger where we thought we could hurt them. And then the goal came and then we started to took over in the middle of the field. In the second half, it was more of the same. Betis wanted to hurt us with the ball."
On the opponent: "It doesn't surprise me to see Betis at this level. When your players have the confidence to create those passing combinations, they have those pieces. They hurt us at the beginning. The movement of Thomas gave us the chance to feel more comfortable."
Insistence on this style of play: "We like to continue with this way of playing against Real Madrid or in London. Today, Betis forced us to find a few ways of playing. Our players allow us to have tactical variety and that is where the strength of the team lies."
Looking at the league table: "The football is good and the results are better again. The title? We won't stray from taking it game by game. To reach our objectives, we have to continue with this daily."