REAL BETIS 0 - 1 ATLÉTICO MADRID
Lighter thrown at officials ahead of Atlético game at Real Betis
Referee Alejandro José Hernández Hernández noted that ahead of the match there was a lighter thrown into the area he and colleagues were warming up.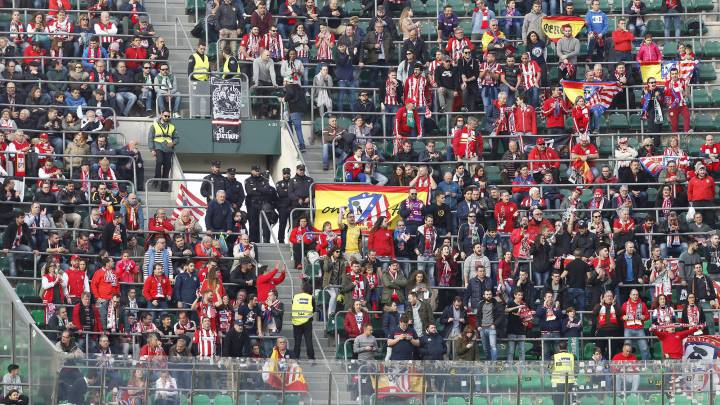 The referee of Sunday's game between Real Betis and Atlético Madrid, Alejandro José Hernández Hernández, noted in his match report that a lighter had been thrown from the stands towards him and his officials.
Lighter thrown from stand just missed officials
The incident took place before the game had kicked off, while the officials were getting prepared beside the pitch in the Estadio Benito Villamarín. According to the report, a lighter was thrown towards the referee and his colleagues although it did not make contact with any of them.
In the public records made available on the RFEF website the referee stated:
"Before the start of the match, when we were warming up in the designated area, a lighter was thrown towards us. It missed making impact by just a few centimetres."