Gareth Bale leads the way for Real Madrid's 'BBC'
Injuries have plagued the Welsh winger's season, but when fit he has stood out above Zinedine Zidane's other options in attack.
Gareth Bale's introduction in the Club World Cup semi-final against Al-Jazira was decisive. The Welsh winger changed the complexion of the match and rescued his team once again, as he did in the Copa del Rey against Fuenlabrada.
Bale's season has been plagued by injuries. His time on the pitch has been limited. Yet when he has crossed the white line, his performances have been excellent. The 28-year-old has scored four goals and provided five assists, placing him alongside Isco as the player with the most assists to his name this season.
But Bale has done more than just create chances for his team-mates. Taking his limited playing time in to consideration, he has recorded numbers that compare favourably with Cristiano Ronaldo and Karim Benzema. He has contributed more than his 'BBC' colleagues.
'BBC' averages
| | | | | | |
| --- | --- | --- | --- | --- | --- |
| Player | Minutes | Goals | Assists | Goals rate | Goals + assists rate |
| Benzema | 1,343 | 5 | 3 | One goal per 287 minutes | Goal or assist every 168 minutes |
| Cristiano | 1,637 | 15 | 3 | One goal per 109 minutes | Goal or assist every 91 minutes |
| Bale | 756 | 4 | 5 | One goal per 189 minutes | Goal or assist every 84 minutes |
Benzema has floundered in the first half of the season and his statistics reflect that. The No.9 has scored five goals and laid on three assists in 1,343 minutes. That roughly levels out at one goal every three games. He registers a goal or an assist every 168 minutes, or almost once every two matches.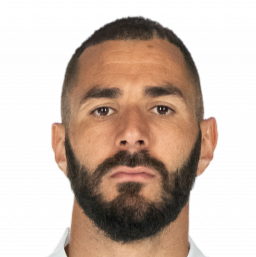 Cristiano Ronaldo's return has been paltry in the league compared to previous seasons, but his record-breaking form in the Champions League ensures that he is top of the scoring charts at Real Madrid. The Portugal international has scored 15 goals and provided three assists. In other words, a goal every 109 minutes, and a goal or assist every 91 minutes.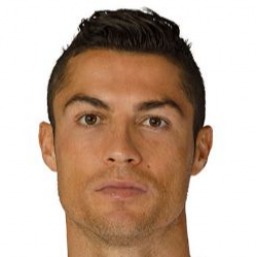 Yet Gareth Bale tops the BBC contributions chart, despite his intermittent appearances throughout the season. In 756 he has scored four goals and given five assists. That means he has found the net once every 189 minutes. When assists are added in to the equation, Bale comes out on top with a 'decisive action' every 84 minutes.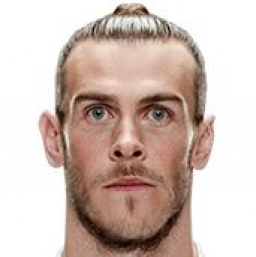 Karim Benzema is the central striker and Cristiano Ronaldo is the undisputed leader in terms of goals scored. When it comes to overall contribution to goals, however, Gareth Bale leads the way.