ATLÉTICO MADRID
Cerezo: "If Simeone left Atlético, would he still be a hero?
The president of Atlético Madrid gave an interview to revista Panekna and spoke about Griezmann's situation and the business side of footballNigeria B - Atlético Madrid: friendly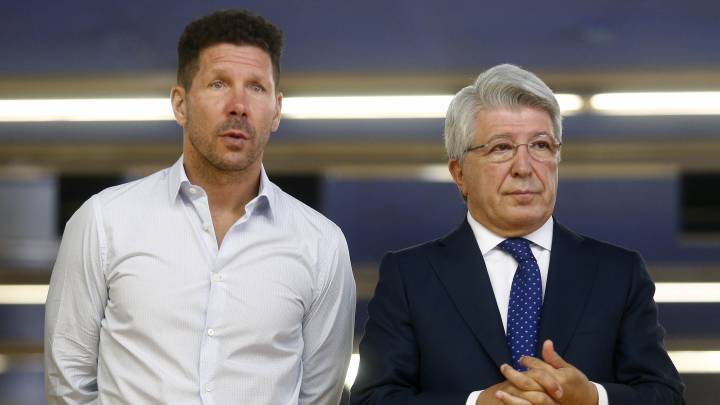 Enrique Cerezo, president of Atlético Madrid, granted an interview with Panenka magazine where he spoke about football's changing structure. According to the president, "you have to lose the feeling. Sentiment and fidelity are fine and well but this is business. I am a realist. What's the point in falling in love with a player if an offer comes in tomorrow that everyone gains from?"
Continuing on with this line of thinking, Cerezo ponders Simeone's situation as a legend at the club. "I am curious: if Simeone leaves tomorrow, would the fans still consider him a hero?" Because of this, Cerezo says, "the fans get carried away with this imaginary sentiment. They are not here to kiss the badge but to score goals and play well. The romanticism in football, that the people speak about, is just casual. Football is not romantic. It is a social reality that 11 players take on 11 players and someone directs it. Just like life itself."
Diego Simeone said he would not stand in the way of Griezmann if he wanted to grow by leaving the club. Cerezo agrees and says, "Everyone that has left Atlético has done it well, everyone except Kun (Aguero). Aguero did not bid farwell. If you go like Falcao and Forlán, they will receive you back here well, but for this (not saying goodbye) I see the logic in whistling him. If a player asks for a change, it is because they have the chance at economic improvement at another club, and if you can not pay him, it's normal that he looks out for himself. I don't know anyone that would stay at a company when another one comes and offers him double."