WORLD CUP 2018
Fifa threaten Spain's place in World Cup 2018 over "Villar Case"
According to El País, Fifa have sent a message to Spain's football federation, RFEF, stating that government interference in elections will not be tolerated.Champions League draw 2018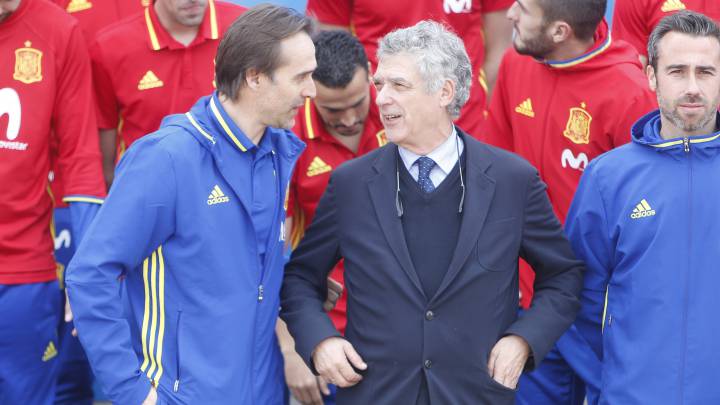 Spain's involvement at the World Cup in Russia next summer is in danger. According to El País, Fifa has sent a letter to RFEF, Spain's football federation, stating that government interference in the election process of its next president could see them suspended as a member meaning they would not be welcome at the World Cup.
According to El País, a proposal by the Higher Sports Council to hold new elections would be seen as interference in the running of the federation. Every country's football federaion has to be run independently and while the propsoal of new elections sent by the Administrative Tribunal of Sport to the Council of State has not been issued a response or decision, Fifa have acted.
Ángel María Villar was arrested in July of 2017 in an operation investigating several alleged corruption offenses just two months after he was re-elected to his role as RFEF's president, which he still technically holds despite his suspension after the arrest. Juan Luis Larrea is the stand-in president but the Higher Sports Council's recommendation that new elections should take place is what prompted the letter from Fifa.
In 2008, Fifa already threatened Spain with expulsion from the Euros, which they eventually won, due to a confrontation between Jaime Lissavetzky and Ángel María Villar, the disgraced former president of the federation.
Sepp Blatter said, at the time, "the Fifa emergency committee can meet in six hours and suspend Spain, but we want to avoid that" Blatter said that the organisation he presided over was "like the United Nations but with more power."