Barça president Bartomeu has already met with Griezmann's family - report
According to Mundo Deportivo, the Barcelona president has already met with the family of the Atlético Madrid striker to discuss a €100m transfer.
Barcelona-based newspaper Mundo Deportivo reported on Sunday that Barcelona president Josep María Bartomeu has already met with Antoine Griezmann's family regarding a summer transfer from Atlético Madrid.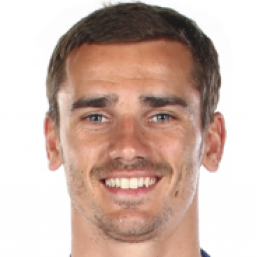 Griezmann meeting took place in Barcelona restaurant
AS stated on 12 November that Coutinho and Griezmann would be Barcelona's main targets in the summer, but journalist Miguel Rico has gone a step further in Mundo Deportivo by revealing that contact has already been made with the France striker. 
The meeting took place at a restaurant in Barcelona. Griezmann's sister - who takes care of his affairs - was present along with the rest of the family. 
Elsewhere in the Catalan press, Sport and L'Esportiu both concentrated on the connotations for the title race of Valencia's defeat at Eibar.