Messi and Iniesta highlight importance of El Clásico
The Argentine spoke about his dream World Cup final, the upcoming game against Real Madrid and paid respect to the other rivals in LaLiga title race.
Lionel Messi, who has scored 23 goals in Los Clásicos, spoke on Monday in Barcelona while attending the Marca newspaper awards.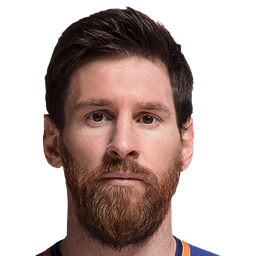 World Cup: Argentina vs Spain final?
The little Argentine, who arrived at the event on the back of his woodwork-filled and missed penalty (19 in 83) in the game against Deportivo, already has a World CUp final aspirations for his Argentina side:
"I don't know if a final against Spain would be my dream final, but it would be incredible to play a World Cup final again, Hopefully (a final against Spain) will happen, but first we have to get out of the group."
El Clásico: "Madrid are not second"
After talk of the Fifa showpiece, talk turned to the small matter of Barcelona's visit to the Santiago Bernabéu for El Clásico in LaLiga this coming Saturday.
"A win would be important for us. It's a special game. A win would give us a key advantage even though they [Real Madrid] are not the second-placed team. It would be nice to say goodbye to the year with a win and enjoy a happy Christmas".
Iniesta talks Clásico and World Cup
Andrés Iniesta, who played 55 exquisite minutes on Sunday and looked fit and ready for the Bernabéu game, also spoke at the awards:
"We've not yet played half the season. It's very complicated, but for us it [a Clásico win] would be another step forward. We are totally up for it and looking forward to playing a great game but you can't talk about leagues being over in December."
The Spanish playmaker also said that the players "were still growing together as a team" and that the biggest challenge they have is staying at the top of the league. In reference to the competition next year in Russia he commented:
"We [Spain] have to go to the World Cup with all the ambition in the world, and more so after the disappointment everyone had [from Brazil 2014]. We go there with a strong national side."