EREDIVISIE
Romero: PSV use Football Manager to unveil new signing
Eredivisie side PSV Eindhoven turned to a novel method of announcing the addition of Argentine teenager Maximiliano Romero.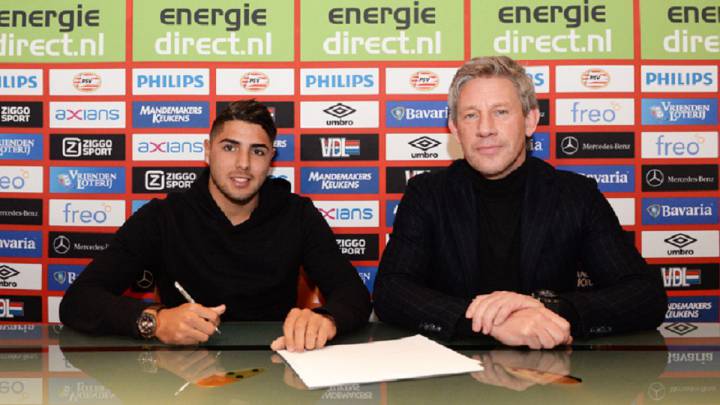 PSV Eindhoven put the challenge to rival clubs ahead of the January transfer window by using Football Manager to announce their latest signing.
PSV beat Dortmund, Arsenal to 18-year-old striker Romero
The Eredivisie leaders turned to the popular game to unveil the addition of teenage striker Maximiliano Romero from Vélez Sarsfield.
Borussia Dortmund were reportedly close to capturing the 18-year-old Argentine, while Arsenal were previously linked.
But Romero opted for a switch to Philips Stadion, inking a contract through to 2023.
Cocu: "We couldn't waste the golden opportunity to sign him"
PSV boss Phillip Cocu says the club have done their homework beyond the in-game scouting report.
"We have seen him in action several times and we think that he, as a number nine, has the ability to be a genuine goal threat in the Eredivisie," Cocu said.
"He is a physically strong, clinical striker and is comfortable dribbling and shooting with both feet.
"He has great potential and we couldn't waste the golden opportunity to sign him."