EIBAR
Senegalese international Pape Diop joins Eibar
The 31-year-old defensive midfielder terminated his contract with Espanyol before signing with the Basque club until 2019.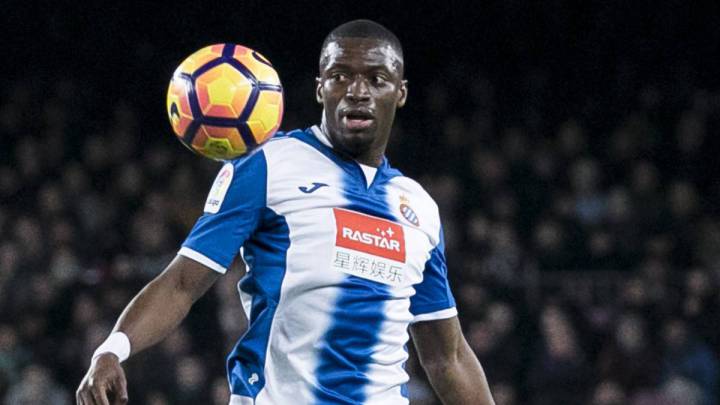 Senegalese international Papakouli 'Pape' Diop has signed for LaLiga side Eibar until 2019.
Just before joining Eibar, the 31-year-old defensive midfielder announced his decision to end his contract with Espanyol, where he had arrived in the summer of 2015.
The Senegalese suffered from a lack of playing time this season with the Catalan club, featuring only five times.
Emotional tribute to Espanyol
After sealing a move to the Basque club, Diop took to social media to pay tribute to Espanyol.
"This is one of the most difficult moments of my sports career," Diop posted on Instagram.
"It's hard to have to say goodbye to this great family. We have shared good and bad moments, but I have always faced them with the commitment to help as much as possible.
"I can only thank the club, directors, employees, technical bodies and, of course, all my teammates for their love and closeness to make me feel like a family since I arrived.
"It has been a privilege for me to be part of this wonderful minority. Now I am starting a new adventure. I do it with all the enthusiasm of the world but with the sadness of having to say goodbye to Espanyol," the Senegalese international concluded.
Diop played a total of 58 games for the Catalan side, scoring three goals.
Eibar's new reinforcement made his debut for Senegal in a 2-1 victory over Gabon in November 2010.
Diop has played 19 times for the Teranga Lions and scored two goals, appearing at the Africa Cup of Nations in 2015 and 2017.