LaLiga 2018/19 official matchball design leaked online
Specialist website Footy Headlines leaked the design of the new Nike Merlin which will be used next season: it's white, yellow, pink and purple.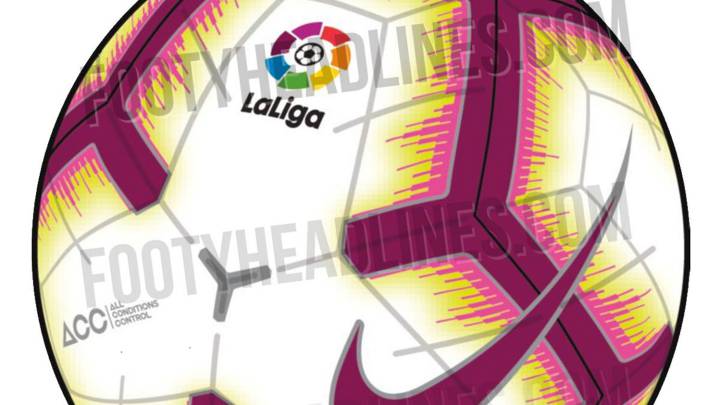 The matchball which will used in LaLiga as from next season will fearture several colours - white, yellow, pink and purple. The multi-coloured Nike Merlin ball design has been leaked online by specialist website Footy Headlines. It's certainly the most visually eye-catching design compared to previous LaLiga matchballs. We'll see whether it causes as much debate as the design of the shirt which Spain will wear at 2018 World Cup Russia...
The new Nike Merlín LaLiga ball is predominantly white with purple and yellow stripes to enhance visibility. The Nike ACC logo and LaLiga brand names are featured on the upper part of the ball. As for the technological apsect, the new ball features all of the same qualities as the one in current use - the Ordem V: it is constructed with four seamfree panels and has All Conditions Control technology.