Official: Joaquín renews with Betis until June 2020
The winger adds an extra two years onto his previous contract with the Verdiblancos. He has been hitting the form of his career since his return to the club.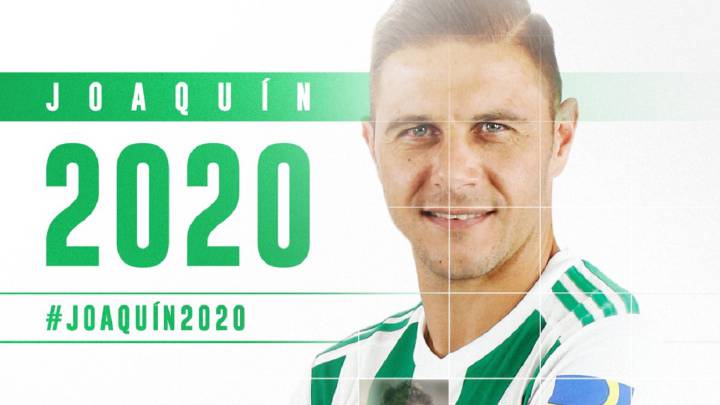 Joaquín Sánchez has signed a two-year contract extension with Betis. The captain made the announcement himself this morning in an entertaining video where he exhinited his usual good humour. He will remain at the club until June 2020, after concluding negotiations which have been going on for the past few months. Joaquín has always made it clear that his play is to bring his playing days to an end at Betis.
Joaquín back at his best

The 36-year-old has been hitting his best form since his return to Betis two seasons ago and hopes this new contract will inspire him to continue performing at his best level. Joaquín is a key member of Quique Setién's side - he's scored three and set up two of the team's 25 goals in the league this season. Just a few days ago, he invested a one million euro stake in Betis, becoming the club's fourth biggest shareholder.