Hazard's Father: 'Eden rejected Chelsea renewals to wait for Real Madrid'
The father of Eden Hazard said his son rejected Chelsea contract renewals just in case Real Madrid come knocking and the Belgian has said he would love to play for Zidane.
Eden Hazard has not renewed his contract with Chelsea to leave the door open in case of an approach from Real Madrid, his father told newspaper Le Soir.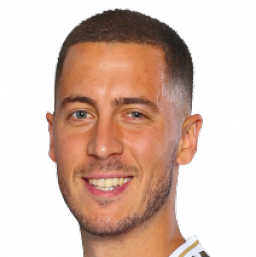 "Eden has rejected a contract extension so he can, if neccesary, deal with interest from Real Madrid, where he likes what he sees," declared the player's father, Thierry Hazard, in an interview published by the Belgian paper.
The Chelsea attacker has not, however, signed anything with Real Madrid his father continued.
"At this moment in time, there is no contract. Eden is just one of the parts involved," said Hazard. The player, previously, stated his admiration for Los Blancos but has been a little more evasive in his direct praise of the Zidane's side and said every year, fresh speculation links him with either Real Madrid or PSG.
Hazard, 26, left Belgian football very young to be trained at Lille from 2005 until 2007. He made the leap to the first team and won a league title in 2011 before being signed up by Chelsea. He has been nominated for four Golden Ball nominations and won Premier League titles in 2015 and 2017 with the London club.