Nike slip-up in promoting personalized Coutinho Barça shirts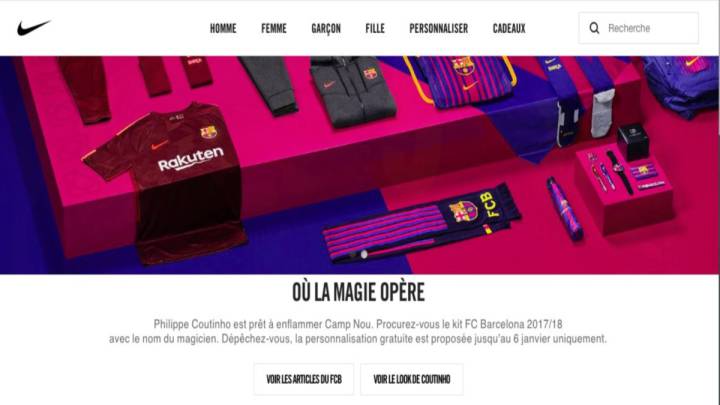 At approximately 0100 CET last night Nike in association with main FC Barcelona sponsor Rakuten published a promotional offer via their Facebook page where fans could purchase online personalised Philippe Coutinho Barça shirts.
The Catalan outfit have been chasing the signing of the current Liverpool player since last summer with the Premier League club rejected a series of offers to tale the player to the Catalan city. The winter transfer window opens tomorrow (January 1st, 2018) and it would appear from the Nike error that negotiations for the player would appear to be at an extremely advanced stage.
Ready to impress at Camp Nou
The marketing strap was: "Where magic happens" with Nike adding: "Coutinho is ready to impress at Camp Nou. Buy the personalised version of the Barça 2017/18 shirt with his name but hurry as the free name printing service is only valid through to January 6th".
The campaign was launched in 34 languages which suggests that a "hack" was not involved. The advertisement lasted online for just two minutes before being removed but in that brief time many online users had captured screen-grabs of the promotion.
Yet another chapter in the ongoing sage of the Coutinho tug-of-war between Liverpool and FC Barcelona.