Mourinho facing striker crisis
The Portuguese will be without Zlatan Ibrahimovic for around a month while Romelu Lukaku also faces a spell on the sidelines as fixtures pile up.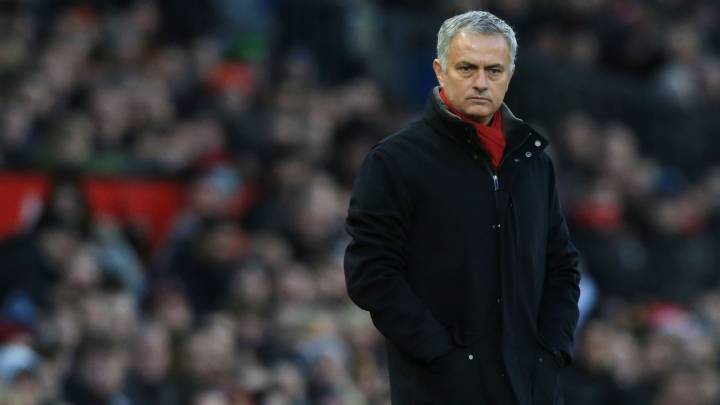 José Mourinho is facing significant crisis in his attacking line as he prepares to take his Manchester United side to play Everton on New Year's Day, where he will renew his acquaintance with former Old Trafford favourite and club record goal-scorer Wayne Rooney.
Romelu Lukaku suffered a worrying head injury early in Saturday's disappointing 0-0 draw with Southampton, United's third successive stalemate and a result which saw them drop below Chelsea and into third place in the Premier League.
But, of arguably greater concern, Mourinho also revealed that veteran forward Zlatan Ibrahimovic has suffered a knee injury which will sideline him for at least a month -- the problem compounded by reports that he has suffered damage to the same knee in which he tore ligaments at the end of last season.
Lukaku, meanwhile, has been ruled out for at least two games -- the visit to Goodison Park and Friday's FA Cup third-round meeting with Championship side Derby County at Old Trafford.
Mourinho: "Zlatan is a 37-year-old with a bad knee"
"It is the same, a massive problem. He is a 37-year-old with a bad knee. Zlatan is one month out," said Mourinho of the veteran Swede.
The United manager claimed to be happy with Anthony Martial and Marcus Rashford as potential replacements for the pair but refused to be drawn on whether he will now seek to strengthen his attack in next month's transfer window.
"I don't know," he said. "I really don't know. But I'm happy with the players' attitude, with the players' desire and I have no complaints about my players."
Lukaku was substituted after only eight minutes against Southampton after a sickening clash of heads with Saints defender Wesley Hoedt.
Mourinho was still awaiting detailed medical reports when he spoke with the media and did not confirm whether Lukaku had, indeed, suffered concussion.
However, while the United manager was relieved to reveal that there was no serious injury suffered by the Belgian international, he has already ruled him out of this week's fixtures.
"I don't know," said Mourinho when asked about the extent of Lukaku's injury. "I know that normally bad, bad news arrives immediately and bad news didn't arrive.
"But to leave the pitch the way he did -- we don't think twice to make that decision immediately -- is because there is a problem not just for today but the next two matches I would say for sure."
Premier League guidelines on concussion rule out Lukaku
Premier League rules, brought in at the start of the 2014/15 season under their "return to play" guidelines, mean that a player who has been diagnosed with concussion is not allowed to play for a minimum of six days although medical staff must still clear him to play after that deadline.
Long-term injury victims Marouane Fellaini, Antonio Valencia, Michael Carrick and Eric Bailly are not expected to be back in time for this week's matches. Chris Smalling is rated doubtful for the Goodison Park game.
Ashley Young may also be a doubt after he appeared to catch Southampton's Dusan Tadic with an elbow in the second half at Old Trafford, opening him up to the potential of retrospective Football Association action and suspension if they deem it deliberate.