ATLÉTICO MADRID
Costa scores on Atlético Madrid debut in Copa del Rey
The former Chelsea striker has been itching for his chance and took it as he pounced on a low cross to score six minutes after coming on for Ángel Correa.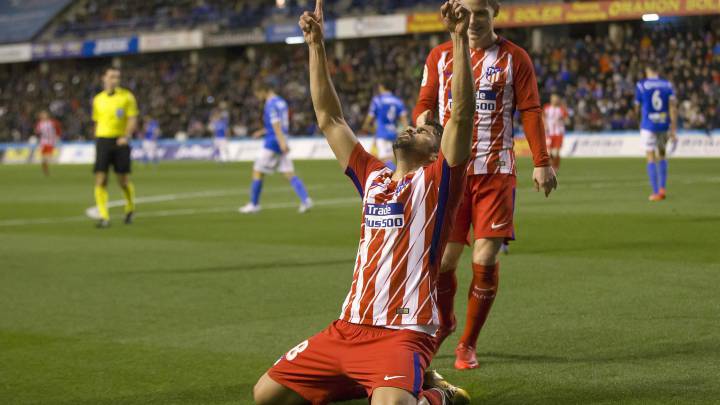 Diego Costa and Vitolo were named on the bench for Atletico Madrid's Copa del Rey clash with Lleida on Wednesday before coming off the bench in the second half with Costa landing Atlético's third goal just minutes after coming on.
The striker joined fellow new signing Vitolo among the substitutes for Diego Simeone's men for the last-16 first leg at Camp d'Esports in Catalonia. Vitolo also came on in the second half for Yannick Carrasco before Costa and Antoine Griezmann replaced Ángel Correa and Fernando Torres.
After Diego Godín and torres had given Atlético a two-goal cushion in the first half, Simeone brought on his new signings with costa taking just six minutes to get on the end of a low cross to turn it home. He also received a nasty challenge as he connected with the ball as he limped off to have the stud marks in his legs looked at.
He returned just minutes later and managed to run off the injury as Griezmann struck Atlético fourth from a free-kick and thanks to a massive defelction. The second leg takes place next Tuesday at the Wanda Matropolitano after a game against Getafe on Saturday afternoon where Atlético fans will be hoping their new signings can make their debuts.