Zidane: "In the end, all that counts is the result..."
Real Madrid's coach was satisfied after watching his side grind out a win over Numancia at Los Pajaritos: "The players that don't play regularly did well".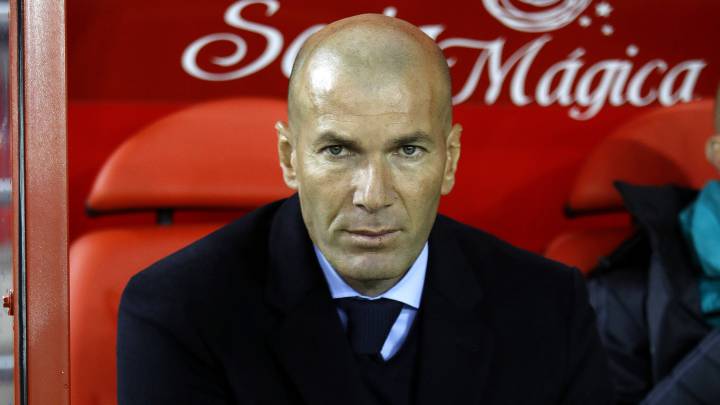 Zinedine Zidane gave his thoughts on Real Madrid's hard-fought 0-3 Copa del Rey win at Numancia and said he was satisfied with the end result, even if it flattered his side.
Post-match thoughts: "Overall, I'm happy - because we have come away with a good result, from a ground which is not easy at all. Numancia are a Second Division side who play well and battle hard. They made it difficult for us but we have gained a decent result".
Zidane happy with away win at Los Pajaritos
What pleased you most? "I was very pleased with my players - many of them don't get to play very often and they did well. Numancia never dropped their guard and yet we were able to put three goals past them and keep a clean sheet. I'm happy for my players, they put in a very serious display and achieved what we set out to do".
The return leg: "We know we have to treat the return leg like we always do. The tie is never cut and dried. We have to put in another serious performance at the Bernabéu".
Easing Bale back into competition
Gareth Bale: "Giving Gareth a run-out tonight was the idea. It was important for him to start tonight and for him see how he felt. He played for an hour, without any problems so that's good news. We'll carry on this way with him - the idea is that he gets continuity. He needed to start this game because he's had four games where he's only played 10 minutes, half an hour... This is the first in which he's played for an hour".
Pleased with the result or the performance? "Both. Getting a 0-3 win here isn't easy. As for the game, sure we had a few difficulties during the second half, especially when they went down to 10 men - they played better after the sending-off. In general, I'm happy because we put in a good game".