Simeone is Chelsea's main objective in the summer - report
The Times believe Antonio Conte's time at Chelsea is done in the summer and Diego Simeone tops their list as a potential replacement at Stamdford Bridge.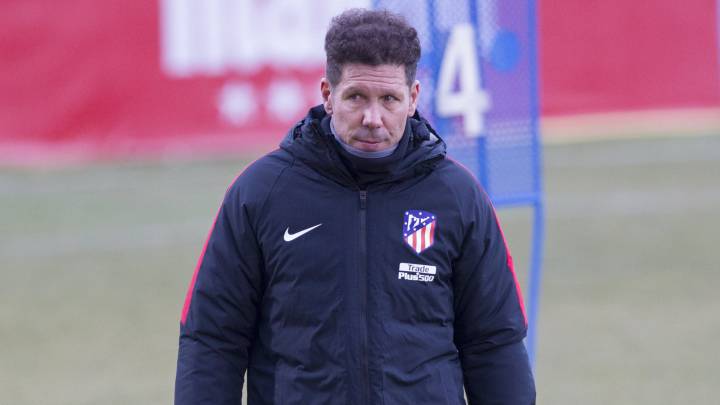 Atlético Madrid will have to dodge even more bullets next summer as some of Europe's biggest clubs are keen to entice Diego Simeone out of the Wanda Metropolitano. Having long been on Inter Milan's radar, along with PSG's, a report in The Times on Friday states the Argentine is Chelsea's main objective once the season ends.
The London newspaper takes for granted the fact that Antonio Conte will not continue for another season at Stamford Bridge despite having another year to run on his contract. The Italian is hoping for a peaceful parting of ways in the summer and the paper says Chelsea have started the process to look for alternatives, with Simeone on the top of their list of candidates along with Maurizio Sarri of Napoli and Massimiliano Allegri of Juventus.
Chelsea are aware, however, how difficult it will be to convince him and the potential obstacles that stand in the way. The language barrier is one thing along with the ever-present interest of Inter, who Simeone himself has said he will manage one day.
Simeone and his contract that runs until 2020
Despite the fact that in recent years Simeone has been the object of desire for various clubs, he has always remained loyal to the last club he played with in Europe as their midfield general. This past December, he renewed until 2020 with the rojiblancos. On Sunday, he will celebrate his sixth anniversary on the bench for Atléti having brought them unprecedented success in that time including Liga, Europa League, Spanish SuperCup and a copa del Rey title along with playing two Champions League finals.