How the €40 million in variables will be paid for Coutinho
The Spanish club will pay €20 million for 100 games, paid in chunks when 25 games have been played by the Brazilina along with other variables.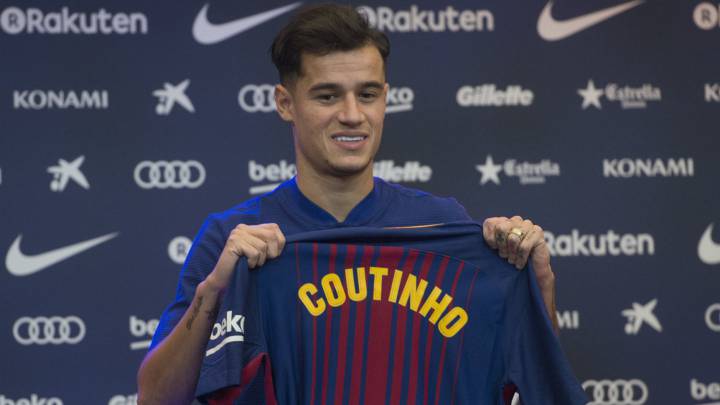 Philippe Coutinho moved to Barcelona for €160 million in a move that had been touted since the summer. There has been much speculation surrounding the fee the Spanish club paid for the Brazilian with suggestions from Barca that the Premier League side lowered their asking price, which has since been refuted by Liverpool.
The fee, €160 million, will be paid with one lump sump along with €40 million in variables and The Guardian published what exactly those variables are:
€120 million will be paid up front as a basic fee with another €40 million to be paid should certain criteria be met. Liverpool will be paid €5 million for every 25 games Coutinho plays until 100, which is another €20 million. Another €5 million will be paid provided Barcelona qualify for the Champions League in the first two seasons and another €5 million put aside should they win the competition.
Premier League
*Update 9 de enero de 2018