Real Madrid have a problem at the Santiago Bernabéu
Numancia were the seventh team this season to come to the home of the league titles holders and escape defeat and they have coughed up 10 points in LaLiga this season.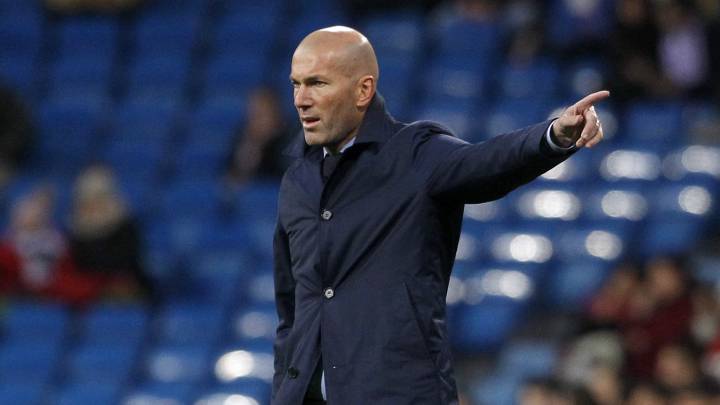 Real Madrid have been struggling at the Santiago Bernabéu this season. Despite eliminating them from the Copa based on the first round result, Numancia were the seventh team (out of 15) to come to the home of the reigning Liga champions and leave with a positive result. Valencia, Levante, Real Betis, Spurs, Fuenlabrada and Barcelona have all come to the capital this season and taken something from their respective games.
Last season, Real Madrid conceded just 11 points at home in the league with draws against Villarreal, Eibar, Las Palmas and Atlético Madrid with one defeat coming in the Clásico at the end of the season. Two years ago, they gave up just eight and the year before that just seven. This season, they have already given up 10 points in the league as they sit 4th and 16 points off the pace-setters, Barcelona.
Numancia didn't help, as Mister Chip points out, and for the first time in 88 years, two teams from lower categories have arrived in Chamartín and managed to escape defeat. You would have to go back as far as 1930 to find the last time that happened when Patria Aragón from the third division did the same before Valencia, then in the second division, won 0-2.
RMA 2-2 NUM (FT) - Dos equipos de categoría inferior (Fuenlabrada y Numancia) han salido invictos del campo del Madrid en una misma temporada, algo que no sucedía desde hacía... ¡¡¡88 años!!! (en 1930 lo lograron el Patria Aragón de 3ª división y el Valencia que estaba en 2ª).

— MisterChip (Alexis) (@2010MisterChip) 10 de enero de 2018
In addition, for the first time in Real Madrid's 116-year history, two lower division sides came to the Bernabéu and scored more than one goal.



LaLiga Santander
*Update 11 de enero de 2018
RMA 2-2 NUM (Guillermo 82') - Dos equipos de categoría inferior (Fuenlabrada 2ªB y Numancia 2ªA) han marcado 2+ goles en campo del Real Madrid en la misma temporada por PRIMERA VEZ en los 116 años de historia del conjunto blanco.

— MisterChip (Alexis) (@2010MisterChip) 10 de enero de 2018