Juventus favour Zinedine Zidane as replacement for Allegri
Andrea Agnelli, the club president, is monitoring developments in Madrid with a view to bringing Zidane back to Juve as a coach, reports Corriere della Sera.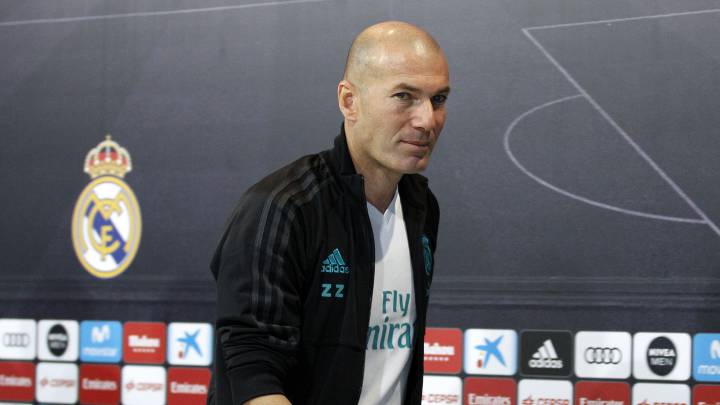 Andrea Agnelli, the president of Juventus, dreams of bringing Zinedine Zidane back to the club as a coach, according to Corriere della Sera.
Juventus keep an eye on Madrid's woes
Real Madrid are in the midst of their worst spell since Zidane replaced Rafa Benítez as coach in January 2016, and Juventus are keeping a close eye on developments in the Spanish capital. Los Blancos are 16 points behind LaLiga leaders Barcelona and have failed to ignite in the Copa del Rey.
The Champions League last-16 tie against PSG will be key for Zidane's future. The 45-year-old has built up credit in his favour by winning eight titles in just over two years at the club. But, despite that, his position would be under threat if Madrid suffer defeat at the hands of the Ligue 1 leaders.
Zidane is Agnelli's ideal replacement for Allegri
Juventus are preparing for life after current coach Massimiliano Allegri. Although the Serie A champions have shown an interest in Chelsea boss Antonio Conte – who managed the Old Lady from 2011 until 2014 – Zidane is seen as the ideal appointment.
Agnelli may face competition from the French association for Zidane's services. But the former France international spent five seasons in Turin as a player before moving to Madrid, and Juventus will monitor the situation in Spain with a view to bringing him back in the other direction.