Real Madrid conceded a late goal to Villarreal on Saturday afternoon, after the visitors launched an incisive counter-attack from a Madrid corner. This is how it happened:
The corner. Toni Kroos delivered the ball while Ronaldo, Nacho, and Varane made runs towards the centre of the box and the near post. Lucas Vázquez acted as a 'blocker' and Casemiro went to the far post. Carvajal and Asensio loitered on the edge of the box. Modric and Marcelo stayed back - in theory to prevent a counter attack.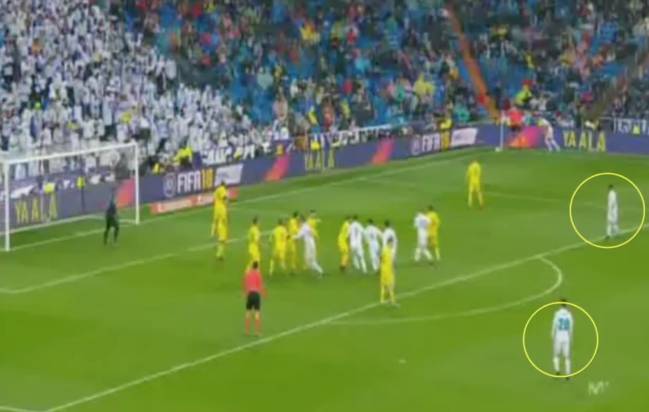 The transition. Kroos sent his delivery to the centre of the box and a Villarreal defender headed clear with ease, allowing the visitors to go forward with the pace that Madrid too often lacked. Carvajal did not close down Cheryshev, and Modric was caught in no-man's land - he didn't cut out the pass, and nor did he track the runners.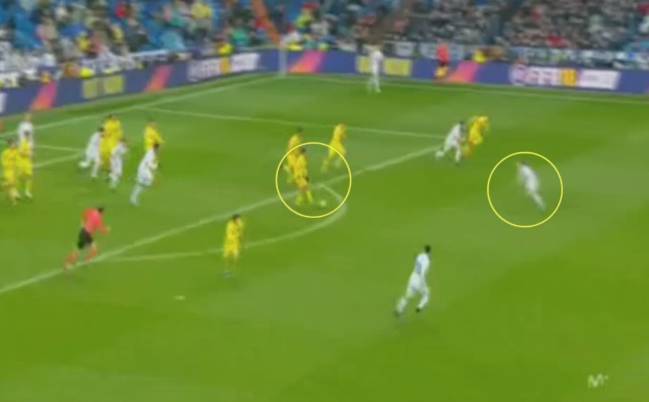 The finish. Modric left too much space for Villarreal to mount the counter attack. Fornals and Rodri combined on the edge of their own box to release Cheryshev on the left wing. The Madrid players did not show enough desire to get back - only Nacho and Varane rushed back from the corner. Marcelo, meanwhile, lost the race with Enes Ünal. Fornals then finished the move he started.