Barcelona new-boy Coutinho aims to reach high expectations
The Brazilian record signing talked about the importance of growing at Liverpool, his footballing idol and how he arrived in Europe to sign with Inter, his first ever flight.
Barcelona new boy Philippe Coutinho is hopeful that his next challenge at the Camp Nou will go well and that despite arriving at the club from Liverpool injured, he is confident of reaching the expectations that have been set for him.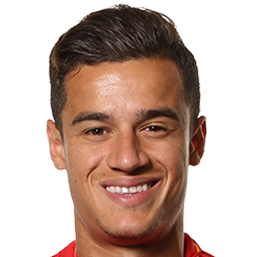 Important development at Liverpool
"I went through some experiences at Liverpool that were very important for my development, to improve, and I hope that everything goes well here and I will work very hard to meet all expectations," he said in a statement for the 'Barça Fans' collated by Europa Press.
Coutinho, who is likely to be out for around two weeks, described himself as a hard worker and can't downplay the importance of football to him and those around him.
"I work hard to achieve my dreams and the things that I want. I am someone who is very dedicated to football, my passion."
"Football has given me everything. I have overcome some things thanks to football; I now live in a safe country and in a great city thanks to football and I can help my family."
Previous time in Barcelona
His past involved a spell on loan at Espanyol which allowed him to discover Barcelona, a city he resembles to Rio de Janeiro in his home country.
"The city is amazing, very beautiful. It has a beach, it's not too cold, you have sun every day. We lived here for five months and we liked it very much," he recalled.
Idol Ronaldinho
Asked about his childhood idol, he pointed to a former blaugrana.
"Ronaldinho was always my idol. All the Brazilians who have passed through here are greats, they built a beautiful story but Ronaldinho was always my idol," he admitted.
And, as did his idol with the number 10 shirt, he wants to win titles in Barcelona and continue expanding a career that started in futsal ahead of his arrival in Europe.
"It was my first plane ride, my first contract with a team from Europe, with Inter Milan. I was 16 years old and I thought things were going to be more serious," he said.