Lukaku uses Snapchat to leak Alexis Sanchez move to United
Romelu Lukaku gives a strong clue on Snapchat that Chilean Alexis Sánchez will soon be playing for Mourinho's Manchester United rather than Pep's City.
Romelu Lukaku seems to have leaked the destination of Arsenal player Alexis Sánchez who has been linked with both Manchester United and City. A simple graphic on Snapchat suggests the questions can cease and that the Chilean international will be lighting up Old Trafford for the foreseeable future.
Emoticon reveal from Lukaku
With just a series of emoticons, the Manchester United striker appears to have given the game away. A Chile flag connected by an arrow towards a red devil (the nickname of the Premier League giants): so simplistic yet so telling.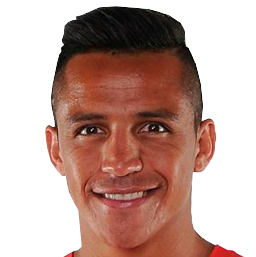 Sanchez to replace United youth?
There is no doubting that Sanchez, on his day, is up there with the best in the world, a player that can change games by himself. But when the rumours began about a potential move to United - rather than the expected one to City - some commentators questioned how this could impact on some of the younger members of Mourinho's squad. Will they get less pitch time, less development? Is this the manager going for 'off-the-shelf' solutions once again rather than working with those he has? Time will tell how this move, both for player and club, pans out. If of course we can trust the big Belgian.