Real Madrid's second-half slumps
Zidane's men would be top of the league table if the results from the first 45' of each LaLiga game this season were used to compile the table.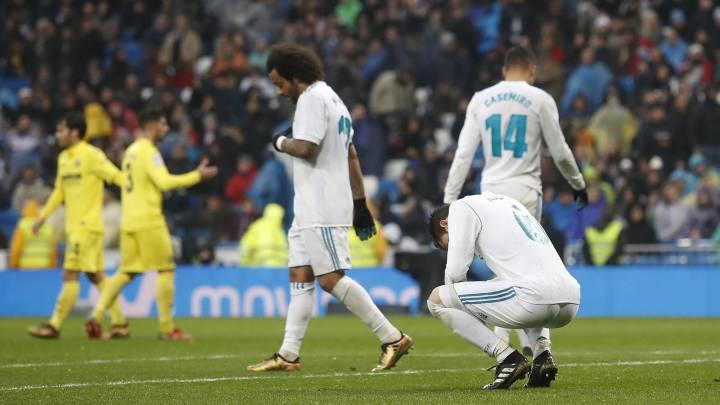 Football is a game of two halves for Real Madrid this season in LaLiga with Zidane's men producing solid performances in the first 45 minutes, so much so that if half time scores were used to compile a hypothetical league table, the Bernabeu outfit would sit on top of the pile. It's a stark contrast to what unfolds in the second period where results complied from the second half would see a dramatic slide for the men in white to eleventh place in a hypothetical league table.
The bleak reality for Real Madrid is that they trail table topping by a staggering 19 points at the end of the first set of fixtures as the first round of games came to its conclusion this weekend with Madrid having a game against Leganes in hand.
Positive first half statistics
In all domestic games for the first 45', Madrid are unbeaten with an overall balance of eleven "wins", seven draws and zero defeats, bagging 23 goals and solo conceding six. The contrasting second half statistics reveal five wins, eight draws and five losses scoring nine times but conceding eleven.
The logical conclusion to draw from these statistics is that the team run out of steam in the second period however this theory is rejected by first team coach Zinedine Zidane who stated after the 2-2 draw against Celta: "Each game needs to be studied independently, it's not a question of running, we're in good physical condition and can run about with no problem...".



LaLiga Santander
*Update 16 de enero de 2018