Man Utd 3 - 0 Stoke City
Stoke City quick to defend United's Juan Mata for fair play
The Manchester United midfielder went over in the area and although fans immediately shouted for simulation punishment to be handed out, the club saw it differently.
During the Monday night Premier League game at Old Trafford between Manchester United and Stoke City (a game that ended 3-0 to the home side), there was one incident involving United's Spanish midfielder Juan Mata that caught some of the attention.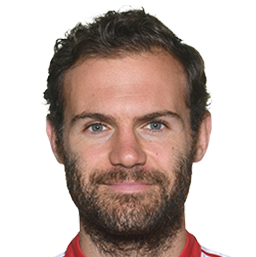 Simulation, penalty or just an innocent fall?
Stoke City quick to defend United's Juan Mata for fair play
With the Red Devils already a goal up, Mata ran into the inside right channel of the home penalty area chasing a promising ball played ahead of him. Alongside him was Dutch defender Martins Indi and as the players came side-by-side the much smaller Spaniard went sprawling forwards onto the soaking wet grass. 

There were some shouts from the United fans for a penalty. The louder shouts, however, as the referee quickly signalled no penalty would be given, was from the away fans. They were calling for a yellow card to be brandished to the player for simulation: "dive!" was the shout. Nothing was given, and rightly so.
Fair play from Juan Mata
The official Twitter account of Stoke City summed it up best, highlighting the honesty of the player to make his own gestures to clarify that he was not looking for a spot kick. We say, well played Stoke City's social media team.