PSG-REAL MADRID
Blanc: 'I know Zidane will get Real Madrid out of this rut'
Laurent Blanc didn't want to make a prediction on who will win between PSG and Real Madrid because he is French and "loves France and Zidane is my friend"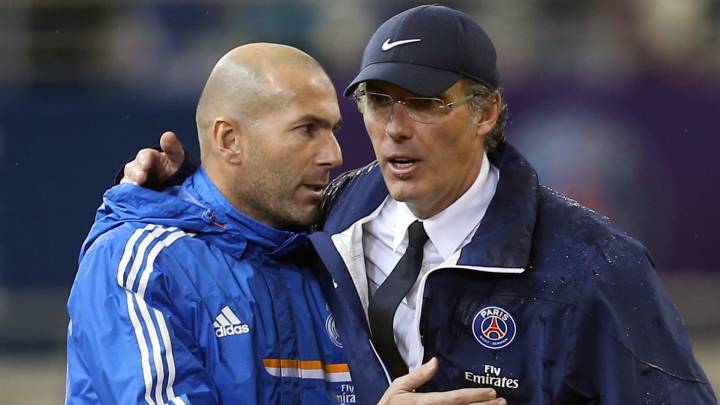 Laurent Blanc explained to Efe on Wednesday that his heart is divided between PSG and his old pal's team, Real Madrid when they meet in the Champions League quarter-final in February.
"I'm French and I love Paris a lot but Zidane is my friend," said Blanc who played with the Real Madrid manager for six years during their stint in France's national side.
Blanc, who played in Spain for Barcelona during the 1996-97 season, met up with Zidane in November when Real Madrid travelled to London to play Tottenham Hotspur in which los Blancos lost 3-1.
"I saw him a couple of months ago in London. Then he had a few difficulties but I know Zidane as a person and know that he can come out of this slump," said Blanc.
Not quick to make a prediction, Blanc said, "I don't know who will win. Zidane is my friend and I know PSG very well as I trained there for three season. Real Madrid has many problems now but it's a great club. Meanwhile, PSG is one of the new big clubs."



LaLiga Santander
*Update 17 de enero de 2018
Champions League
*Update 17 de enero de 2018