FOOTBALL
Europe's top 20 highest wage spenders according to UEFA
Three Spanish sides make it into the top 20 and Barcelona lead the way with Real Madrid sitting in third while there are nine teams from the Premier League on the list. USA vs Mexico: FIFA Friendly live online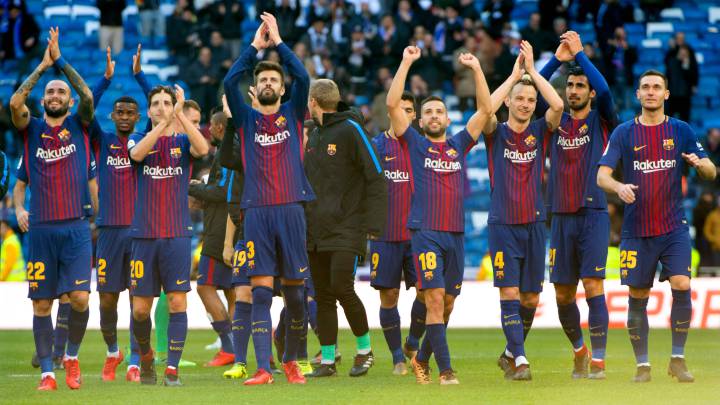 European football clubs paid 7.3 billion a year in players' wages during 2016. Almost half of that expenditure, approximately 42%, corresponds to Premier League teams and nine teams in England's top flight make it into the top 20. However, the team with the highest wages is FC Barcelona with a figure of €372 million in payments to players. That is €65 more than Real Madrid, who sit third in the list. Sandwiched between the top Spanish giants is Manchester United, who make €689 million and spend €321 million on wages according to Club Licensing Benchmarking from UEFA.
Barcelona's expenditure, which grew by 9% from the previous year, is 60% of the club's revenue and 5.2 times the LaLiga average. That differential cna be explained by Leo Messi's renewal as the Argentine earns €104 million gross per year including variables.
Real Madrid, who spend 4.3 times the average of their domestic rivals, saw their expenditure in this area grow by 6% and almost 49% of their total income. Atlético Madrid saw their payroll grow by 31% and with spending of €137 in this area, they spend 60% of their incomeon players' wages. Atlético spend 1.9 times the average in Spain.