Atleti fan in serious condition after being stabbed
Emergency services report that the supporter was stabbed in an altercation before the Copa del Rey game against Sevilla and has been taken to hospital.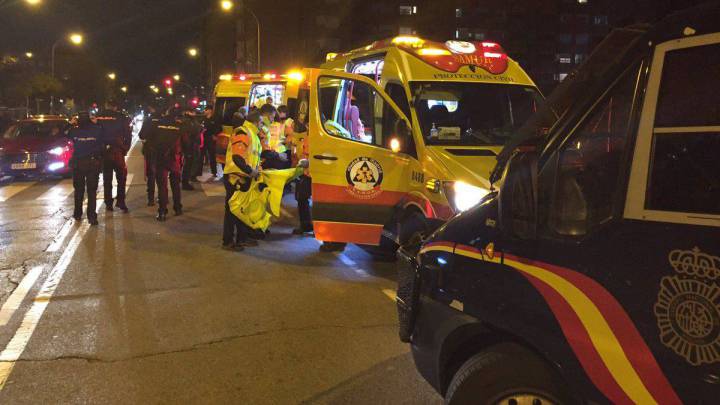 An Atlético Madrid fan has been stabbed three times and is in a serious condition according to a spokesperson from the emergency services in Madrid. The 20 year old fan was injured around an hour before Atlético Madrid's game against Sevilla in the Copa del Rey kicked off at 19:00 CET.
Atleti fan stabbed
The injured Atleti fan, who has been taken to hospital, was stabbed in the back, arm and leg. The incident occurred near Las Musas metro station, in the vicinity of the Zapatones pub which is known to be frequented by Frente Atlético ultras. According to local police, they believe the incident may have been an altercation only between Atlético fans, with no Sevilla supporters involved.
The injured Atlético Madrid fan was stabilised at the scene and taken to La Paz hospital in the north of Madrid. The police have opened an investigation into the case, however no arrests have been made as yet. The Atlético Madrid - Sevilla game was not considered high risk.
.@SAMUR_PC estabiliza y traslada grave a La Paz a varón de 22 años con tres heridas de arma blanca en muslo, brazo y espalda. Ha ocurrido en Avda de Niza. Ha sido atendido de inmediato por efectivos de @SAMUR_PC presentes en el preventivo del Wanda Metropolitano. pic.twitter.com/3KDAETZoPE

— Emergencias Madrid (@EmergenciasMad) 17 de enero de 2018