Neymar lawyer: "No release clause" in PSG contract
Marcos Motta, who oversees the Brazilian's contractual concerns, confirms that no clauses are in place at the Parc des Princes for objectives or goals.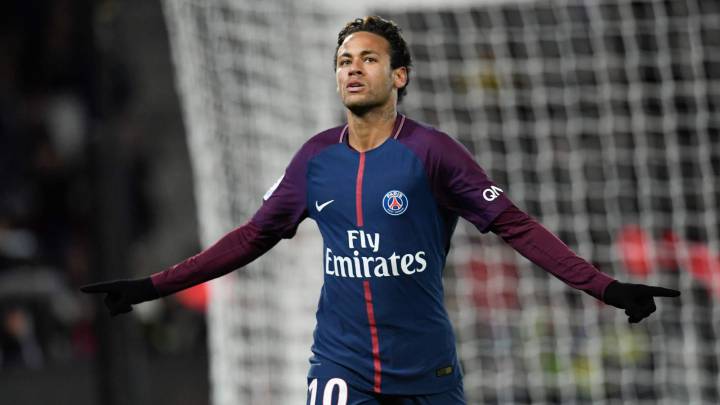 Marcos Motta, one of the lawyers who represents Neymar and deals with his contractual issues, was interviewed by Radio Globo and confirmed that the Brazilian's contract at PSG contains no minimum release clause such as the one he had at Barcelona that allowed the Ligue 1 club to secure his services for a world record 222 million euros last summer.
"I can guarantee that there is no release clause in Neymar's contract, and neither are there any clauses concerning objectives or finishing the season as top scorer," Motta told the Brazilian broadcaster.
Neymar has failed to entirely settle in Paris and was booed by sections of his own support on Wednesday when he denied Edinson Cavani the opportunity to overtake Zlatan Ibrahimovic as PSG's all-time top scorer with the home side 7-0 up against Dijon.
Real Madrid watching Neymar's situation
Real Madrid president Florentino Pérez recently suggested that Neymar would have more chance of winning the Ballon d'Or if he was at the Bernabéu, words that have caused another rift with Cristiano Ronaldo, the holder of football's highest individual award and a five-time winner.
Motta, an expert in international sports law, was the lawyer in charge of revising Neymar's contract at PSG and also supervised the Brazilian's last renewal with Barcelona. During the interview he revealed that he was asked in July 2017 to oversee the drawing up of contracts between Neymar and PSG. "Neymar's father sent me an SMS asking me to go to the USA immediately to work up the contracts," he said.
Neymar's transfer to the Parc des Princes eventually went through on August 3, the Brazilian signing a five-year deal with the Ligue 1 club.



LaLiga Santander
*Update 18 de enero de 2018