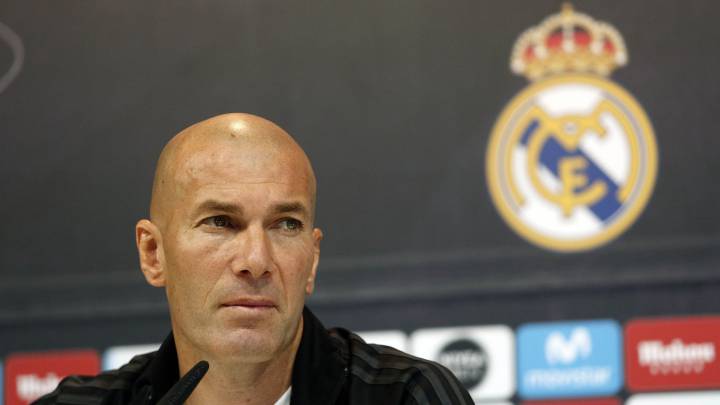 Zinedine Zidane spoke to the assembled media this morning at Real Madrid's training centre at Valdebebas where he delivered a brief account of the team's situation ahead of the home game at the Bernabeu as Deportivo la Coruña are the visitors to the Spanish capital.
The French coach was in an impatient mood and lacked the smile that has graced many press conferences in the past. Sergio Ramos and his injury, Ceballos' happiness, resigning, the return of the "BBC" and the possibility of Neymar joining the club were all addressed by the French coach in a session that lasted no more than 10 minutes.
Zidane pre-Depor press conference: as it happened
and that concludes the Real Madrid pre-game press conference with Zidane in a serious mood this morning at Valdebebas.   
Zidane on Benzema: "He's anxious to get back to playing football and he needs to get his head down and play his game."
Zidane on the BBC: "It's great to have them available again after such a long time oot. We'll wait and decide who plays tomorrow but they add a option upfront" 
Zidane: "I don't belive the players are down. They are content and working hard"
Zidane on Ceballos: "Dani is happy and content at the club... I pay little attention to what the rest say...." 
Zidane on Neymar: "I won't speak about players who are not mine" 
on the BBC: Zidane: "All three are fit and we'll have to see on the day" 
Zidane on being asked about resigning: "I'm always positive, never negative ...I'll never throw in the towel and will keep fighting and never surrender"
Zidane: "We need to keep doing what we know to do well, we alos need to improve in areas where we are less adept".  
Zidane (rather spiky this morning it has to be said !) "There are no plans to sign anyone" 
Zidane: "Ramos is evolving slowly and despite the news on Vallejo we won't sign anyone...no-one"
Zidane: "We're not worried about what other teams may think when they play at the Bernabeu. We're a tight unit and we plan to show this tomorrow"  
Zidane on opponents Depor: "I look at ourselves in any game but to Deportivo find themselves in a tricky sitiuation and our plan is to play with our usual intensity".
Zidane appears: 
In the past five league meeting at Chamartin the aggregate score of the encounters is a resounding 21-4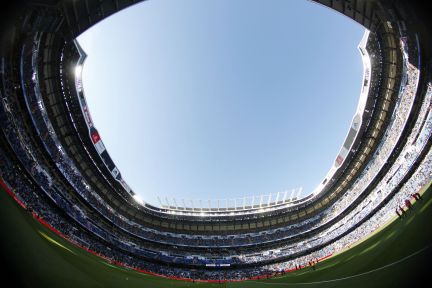 Since 1994, at the Bernabeu in LaLiga Depor have only managed: one win (2004 0-1) and two draws 1997 & 1999. The remaining LaLiga games have ended in defeat for the Galician outfit. 
Photos reaching us from this morning's Real Madrid training session at Valdebebas.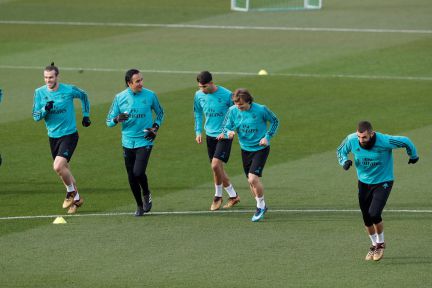 Hello and welcome to the preview to Zidane's pre-Deportivo press conference