The 'BBC' return after 273 days apart
Real Madrid's front three, previously called into question, now have Los Blancos' hopes pinned on them.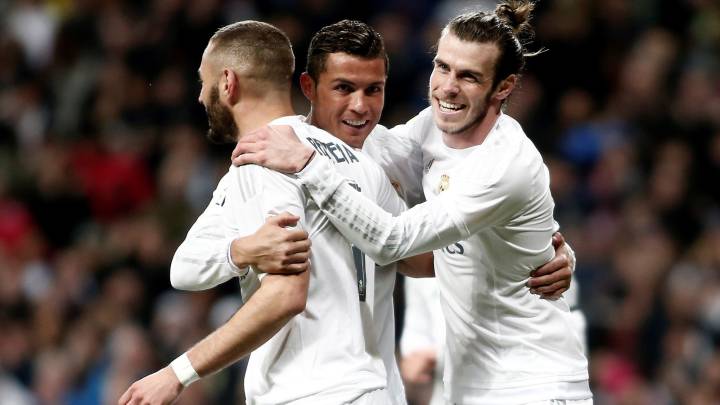 The BBC is back
The last time Real Madrid's famed BBC - Bale, Benzema and Cristiano Ronaldo - played together was on 23 April 2017 in a 2-3 defeat in El Clásico. That game is also remembered for Bale limping off in the 39th minute and, despite clearly being unfit to play, was handed a start by Zidane, who was keen to field Los Blancos' front three. Tomorrow against Deportivo, 273 days later, the BBC will once again take centre stage.
Shifts and changes
Most notable in this selection is how quickly the tides can turn in football - the BBC were once called into question over their effectiveness and whether Bale, Benzema and Cristiano were all selected by reputation and price tag alone. Now, they are seen as potential saviours, the solution to a season that is slipping by the wayside.
Needed more than ever
Since the summer of 2013, Madrid's trident have only played together in 35% of the games contested. However, in that time Cristiano has scored 30% of the team's goals, in contrast to the 23% managed by Bale and Benzema put together. Nevertheless, the outlook now looks very different, with Bale the form player. Real Madrid could certainly do with a sustained run from the Welshman, as well as Ronaldo finding his scoring boots again and Benzema proving his detractors wrong. "If they're fit. they'll play," Zidane has previously said of the BBC, and the Depor game looks to be another opportunity for Madrid and their attacking options to get back on track.