Arsenal place first bid for Aubameyang
According to German football outlet Kicker, the gunners have placed a bid of 50 million euro for the Borussia Dortmund and Gabon striker.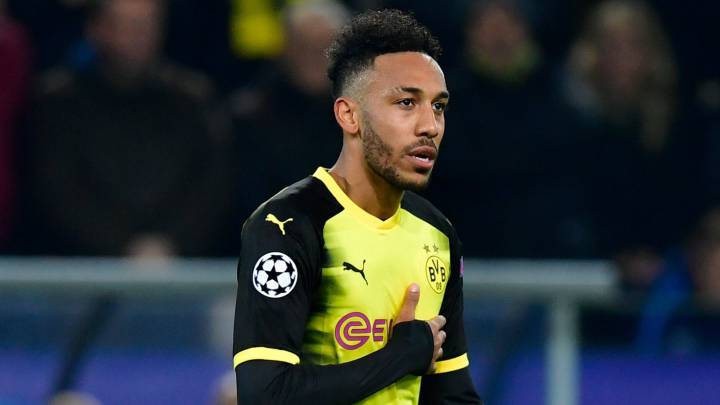 Arsenal are looking for a reinforcement striker after the imminent move of Chilean international Alexis Sánchez to Manchester United with Gabonese striker Aubameyang being the target man for Arsene Wenger.
Alexis Sanchez is expected to be presented to the media early next week (Tuesday perhaps). Aubemayang offer from Arsenal not enough but it was only the first (€60m should take him, Arsenal willing to pay around that) pic.twitter.com/6N1RNNTqdr

— Guillem Balague (@GuillemBalague) January 20, 2018
According to specialist German football outlet Kicker, the North London side have placed a bid of 50 million euro for the Dortmund striker's services with the offer being rejected by the Bundesliga side as rumours of interest from the opulence of the Chinese Super League also generating interest.
Discipline
Aubameyang and the German side have failed to see eye-to-eye for some time now with the relationship reaching a point where the player has asked Dortmund to listen to offers in the current market with the Gabonese striker having being suspended internally on three occasions in the past 14 months and failed to make the squad for Dortmund's recent domestic league encounters against Wolfsburg and Hertha.