Cristiano Ronaldo: the footballer with the most expensive private jet
Leo Messi, Zlatan Ibrahimovic, Beckham, Pogba, Rooney and Neymar are all in the list drawn up by British tabloid The Sun. Cruz Azul vs America: Liga MX, live online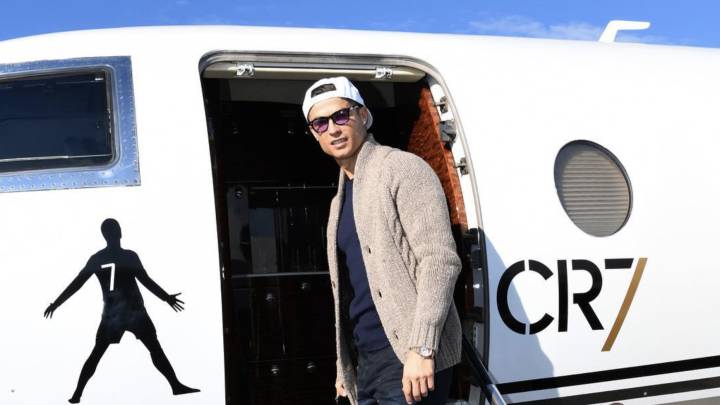 Real Madrid star Cristiano Ronaldo is the football player with the most expensive jet, according to a list drawn up British newspaper The Sun.
Ronaldo's Gulfstream G650 costs €32 million and can carry 18 people, so he's still got room to spare despite his currently burgeoning family.
In second place is Leo Messi, whose Embraer Legacy 650 retails for around 28 million euros. Completing the top three is Manchester United's Zlatan Ibrahimovic who zips about in a Cessna Citation Longitude, which can be yours for just €24 millon.
Ronaldo's jet
Ronaldo's plane can hit a top speed of 610 miles an hour, the fastest of all the private jets on the list, and has a range of 7,000 nautical miles. So he could easily fly to Manchester and back without refuelling. If, say, he wanted to meet anyone in that city.
The plane is also personalised with his initials.
Beckham, Pogba, Rooney, Neymar, Bale, Kaká and Ronaldinho make up the rest of the Sun's list.
Rent Ronaldo's plane
According to Spanish site El Confidencial, Ronaldo rents out his jet at a cost of 6,000 euros an hour to recoup some of the cost. Apparently the player has a deal with charter company Executive Airlines, and receives a percentage of all rental income. The 6,000 euros gets you the plane, the pilots, cabin crew and fuel.