Real Madrid-Deportivo live stream online: LaLiga, week 20
Don't miss a minute of the action as Real Madrid host Deportivo in the Bernabéu on Sunday January 21, 2017 with kick-off at 16:15 CET.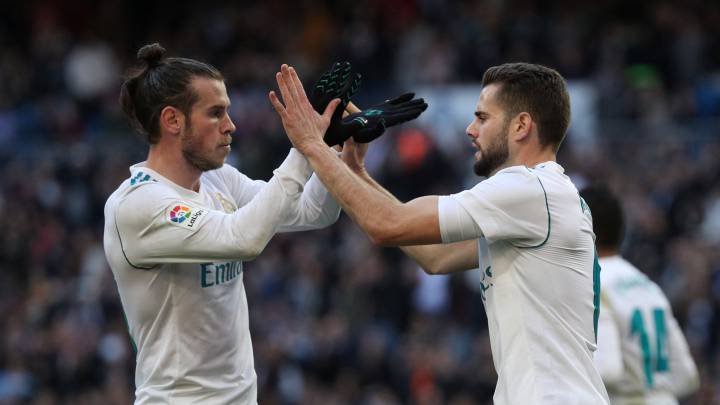 Real Madrid put on a show at the Bernabéu on Sunday afternoon as Zinedine Zidane's side put an accommodating Depor to the sword in a crushing 7-1 victory, matching their highest margin of victory in all competitions this season as the visitors crumbled after half time.
Depor started brightly and duly took the lead as Real back four threw a defensive spanner into the works to make things interesting. Receiving the ball on the right, Lucas Perez cut inside after Dani Carvajal has bounced off Florin Andone like a man jumping into an upright trampoline and the Spaniard got the better of Raphael Varane before squaring for the unmarked Adrián, Marcelo guilty of ball-watching and completely unaware of the former Atlético man lurking at the far post where he knocked the ball into a gaping net.
Real turn the tide
The Bernabéu was quick to round on their side as the prospect of another Liga disaster loomed large but it was not long before the jeers turned to cheers. Nacho, the ever-dependable stop-gap in defence, popped up at the other end to stroke home confidently after Real pulled off an intricate training ground routine from a corner. Bale then put the home side ahead with a wonderful curling effort after the ball broke to the Welshman just inside the area. A look, a touch to set himself up and a wave of his left boot and Rubén could only admire helplessly.
The Depor keeper has kept his side in the contest with a string of fine saves up to the break, diverting first a Cristiano Ronaldo header on to the bar and then a Marcelo effort low onto his upright. After the restart though the alluring waft of a goleada reached the home side's nostrils and they set about their goal-fest with all the gusto of Obelix tucking into a valedictory boar.
Bale added his second on 57 minutes to essentially end Depor's resistance, rising above the visiting defence to head home from a Toni Kroos corner. Ten minutes later Luka Modric got in on the act with a glorious effort from the edge of the area after being cleverly teed up by Ronaldo.
The visitors had two chances to reduce the deficit at the other end and both fell to Andone, who managed to fluff his first bite of the cherry from point blank range on the turn and then saw his second effort cleared off the line by the excellent Nacho after the Romanian had picked Casemiro's pocket.
Ronaldo off after Schär tangle
Ronaldo ended his recent woes in front of goal by side-footing a Casemiro cross into the roof of the net to make it 5-1 and from there it was only a question of how many Madrid would score. Ronaldo thought he had added a second minutes later and made his displeasure with the linesman's raised flag perfectly clear but was on the score sheet again soon enough as he cut across Fabian Schär to glance a fine header past Rubén. The Portuguese paid a heavy price for his bravery, receiving the full force of Schär's boot in his face in the act and was forced off with blood flowing from a nasty cut below his right eye.
Even with 10 men, Real looked desperate to add a final flourish to the score line and fell to Nacho to provide it, and there were none more deserving on the day. The canterano found himself with a yard to exploit on the left and turned sharply to hammer a low shot past Rubén.
Zidane will be pleased with the manner of his side's victory, coming from behind to win for the first time this season in the league, but it remains to be seen if this was a new dawn or simply the application of some expensive wrapping paper to the cracks of Real's Liga title defence. Depor made a gift of the result in the second half. Mestalla will provide a much sterner test for Madrid next weekend.
Real Madrid vs Deportivo live online: as it happened
Thanks for joining us! Betis - Barcelona up later.
90'+3' And that's it! The ref blows for full time. Real win 7-1 at home after going behind on 22 minutes.
90'+3'   Kroos! The German fires just wide after Madrid toy with Depor on the edge of the area.
90'+1'   Navas! The Real keeper makes an excellent save to deny Lucas Pérez.
90'   Three more minutes for Depor to endure in the Bernabéu.
88' Goooooooool! Nacho again! The canterano pops up on the far side of the area, controls, turns on a sixpence and fires past Rubén to make it 7-1.
86'   Rubén! What a save from the Depor keeper to deny Carvajal bagging Real's seventh! It looked certain that the right back would score after being put clean through but Rubén stood up well.
85'   And it looks as though Ronaldo has gone straight down the tunnel after that.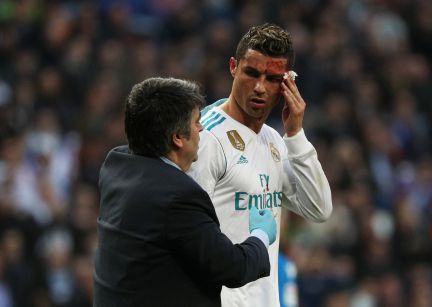 84'   That looks like quite a nasty one as well, Ronaldo being helped off with blood flowing freely from a big cut.
83' Goooooooool! Ronaldo finds the net with a fine diving header and he was courageous there as well, getting a boot full in the face. 
82'   Ronaldo is upended on the edge of the area and appeals for a free kick but nothing doing, Luisinho got the ball cleanly there. Little good does it do Depor though as Real come forward again.
82'   Adrián almost wriggles through on goal but Carvajal is acorss smartly to cut off his route.
81' Bale goes off to a huge and deserved ovation, Lucas Vázquez on to replace the Wales international.
80'   Ronaldo! The number 7 has the ball in the back of the net but is furious when he turns to see the lino's flag hoisted aloft.
79'   And that, as they say, is that. Depor come forward on but there a few slumped shoulders among the blue and white shirts now.
77'   Goooooooool! Ronaldo! Finally! The Portuguese gets on the end of a fine cross from Casemiro and side foots it into the roof of the net. It wasn't as easy as it looked, the finish, but there is little celebration from Ronaldo, whose shirt remains firmly on.
76'   Depor come forward again and win a throw out on the right. Juanfran sends in a decent cross but Nacho is there to meet it.
74' And it's Luka Modric who comes off, to a standing ovation after a decent game from the Croatian.
73'   Mateo Kovacic is preparing to come on.
71'   Ronaldo! It will just not go in for the Portuguese! He finds himself in the six-yard box and controls well enough but then fires wide from point blank range!
69'   Andone! How did he miss that! The Romanian finds himself with the goal at his mercy but fires high on the turn. He gets a second chance as he dipossesses a snoozing Casemiro and turns to shoot but nacho is back like lightning to clear off the line! 
67' Goooooooooool! Luka Modric! The Croatian bags his first league goal of the season with a fine curling effort, hit first time from the edge of the area.
66'   Bale's second goal has taken a little of the wind out of Depor's sails but Andone gets forward and drives into the box, where he finds cutting across to deny him. The France international is having a decent game today.
64'   Ronaldo skips into a shooting position in the area but fires wide. The Portuguese smiles ruefully and chuckles to himself.
63' And that will be Mayoral's last contribution as his number comes up. Karim Benzema coming on, to a chorus of jeers.
62'   Mayoral! The canterano gets on the end of Bale's cross but sends his header wide from three yards out. His blushes are spared by the lino's flag but that should have at least hit the target from there.
60'   Depor have a free kick and Çolak sends it towards Schär, but the Swiss is hauled back for offside.
58' Goooooool! Bale! The Welshman bags a second with a fine header from Kroos' corner. He got up above the Depor defence and glanced it past Rubén, who couldn't get a hand to it. 3-1.
57'   Casemiro! A mistake by Depor debutant One hands the ball back to Madrid and the Brazilian hammers a shot at Rubén, who makes a good save.
56' Lucas Pérez goes in the book, for what it is difficult to say, but probably for airing an opinion to the referee.
55'   Ronaldo thumps the ball out of play after being called offside. The Portuguese's expression says it all.
54'   Bale charges down the right but his pass inside for Mayoral is too weak and Depor get hold of the ball.
Parralo is setting up with a bit more attacking intent now, switching to a 4-2-3-1.
53' Another change for Depor as Emre Çolak is thrown into the fray.
51'   Mayoral! The canterano comes sliding in at pace but can't quite get a boot on Marcelo's fizzing low cross.
50'   Depor clear another high cross easily, Schär meeting Bale's delivery expertly.
49' Ronaldo! The Portuguese looks ruefully to the heavens as he fails to connect with a Carvajal cross. All he needed was the slightest touch there and he'd have been on the score sheet.
48'   With the introduction of the canterano, Cristobál Parralo now has two players on the pitch with one full senior league appearance between them. 
48' And indeed Mosquera is unable to continue. Edu Expósito comes on in his place.
47'   Depor knock it long towards Andone but Varane is there to clear. It looks as though Mosquera is in a spot of bother and Depor may be forced into a change here...
46'   We're back underway in the Bernabéu!
That was Bale's fifth goal in nine Liga appearances this season, making the Welshman the side's highest scorer in the domestic competition.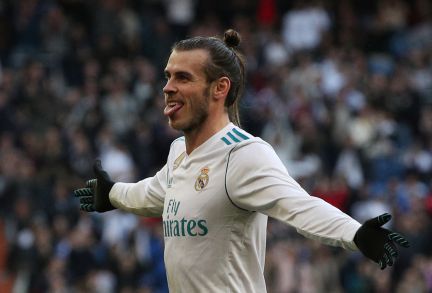 Zinedine Zidane will be fairly happy with the opening 45 minutes in the Bernabéu despite conceding. His side reacted well to the setback and scored two fine goals to claim the advantage at half time.
45' And that's the half in the Bernabéu! Real come from behind to go into the break 2-1 up.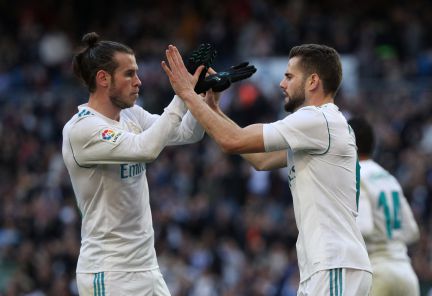 44'   Depor win a throw out on the right but barely have time to lob it back onto the turf before the ref brings an entertaining half to an end!
43'   Madrid come forward again but Carvajal's cross is hit too hard for anyone to latch onto and Depor clear.
That's four goals in his last four games for Madrid now.
41' Goooooooooool! Bale! What a sweet strike. Ronaldo goes over very hopefully in the area and the ball breaks to Bale. He has a look, takes a touch and caresses a curling shot in to the far corner, in off the post for aesthetic perfection. 2-1 to Real.
39'   A heavy Adrián touch brings Depor's attack to a halt and Marcelo hooks it clear. Ronaldo looks to release Bale on the right but Guilherme is well-placed to nick the ball off the Welshman's boot, Artful Dodger-style.
38'   Madrid knock it about around Depor's area looking for a chink in the visitors' armour. Nothing doing as the blue and white shirts close ranks before breaking out into the opposition half.
37' Andone goes in the book for a reducer on Casemiro. He argues his case but the ref had his card out before the Brazilian had hit the floor.
36'   Depor look to get their foot on the ball to take a little of Real's momentum away.
Ronaldo charms his way past four defenders on the right and pops one up for Bale, who unselfishly heads across goal instead of having a go. Depor clear though.
33'   Bale gallops towards goal through the middle but Luisinho times his tackle to perfection and makes a clean intervention to stop the Welshman in his tracks.
32'   The Bernabéu now applauds.
31' Gooooooool! Nacho equalises! Real pull off a training ground routine from a corner, picking Depor apart and the canterano buries a right-footed shot from just inside the area. 1-1.
29'   Rubén! Depor may have struggled to settle on a keeper this season but the Spaniard is doing himself plenty of favours today. Marcelo hits a decent effort and the keeper gets enough on it to guide it onto the post, before he smothers the ball gratefully.
28' What a save! Rubén channels Gordon Banks to claw a Ronaldo header onto the bar. Mayoral is under the rebound but can't steer it round the upright.
  Real enjoying almost 70 percent possession but as my dad is fond of saying, possession counts for nothing if you don't stick it in the onion bag. Depor have done that. Real have now gone four hours without a goal in the league at home.
Marcelo! The Brazilian almost makes amends at the other end as he rasps a shot across goal but it's wide of Rubén's far stick.
24'   Boos ring out around the Bernabéu. Real 1-0 down at home. Zidane looking a little bemused on the touchline.
23' Gooooooooooooool! Goooooooool! Gol de Depor! Adrián finds himself unattended at the far post with Marcelo switched off and taps home! Not the greatest defending from Real there, Carvajal and Varane brushed off the ball before the cross and Marcelo completely unaware of the danger behind him.
22'   Lucas Pérez is penalised for a foul on Carvajal and is somewhat incensed.
20'   Andone takes a nasty fall in a challenge with Casemiro and the ref stops the game. He's ok to continue though.
19'   Modric sends a ball across the pitch to Ronaldo but it skids off the turf and the Portuguese can't quite get it under control.
18' Approaching the 20-minute mark and the scores remain level at 0-0.
17'   Casemiro! What a tackle from the Brazilian! Andone streaks clear and Real's defence are nowhere to be seen but Casemiro races back and makes a vital challenge in the area to halt the Romanian's progress.
16'   It'll go down as a shot on target but Navas won't get many easier saves this season. Former Atleti man Adrián finds Mosquera in the box but the Depor captain's effort is tamer than a sleeping koala.
15' Depor complain, fairly it appeared, that Modric had played himself out of touch on the right but nothing given. The visitors are seeing a bit of the ball now.
14'   But it's another easy clearance for the visiting defence, who will be happy enough for Real to try the aerial route all afternoon.
13'   It's a better delivery from the German but Schär is underneath it and clears to safety. Corner to Real...
12'   Free-kick to Real out on the right but Kroos overcooks it a tad and it clears every white shirt in the area. Nacho is floored by Celos Borges on the left and Kroos gets another chance...
11'   Depor almost pick their way through the middle but Casemiro is there to make an excellent, and clean, covering tackle.
10'   Carvajal pings a cross towards Mayoral but the striker is bundled off the scent by the close attentions of two blue and white shirts.
8'   Kroos does well covering to deny Lucas Pérez a run down the Depor right. Marcelo gets into a shooting position but it's a difficult one to bring down and the Brazilian scuffs a shot into Rubén's paws.
7'   Ronaldo breaks down the left and puts in a cross but it's too close to Rubén, who gathers easily.
6'   Free kick to Depor in midfield as Casemiro goes through the back of Mosquera. Real come forward and Ronaldo aims a cross at Bale but it's too high for the Welshman and plops out of play on the far side.
5'   Save! Mayoral wraps his foot around a cross but Rubén is equal to it. First clear chance for either side.
4'   No-goal watch: Real had not scored for 228 minutes at home in the league before kick-off today. How long will Depor keep that stat running?
4' Mayoral tries a one-two but the return is cut out. Bale then does well on the right and lands the ball on Ronaldo's head but the Portuguese cam't keep it down and Rubén watches it fly over the bar.
3' Bale launches a ball towards Ronaldo at the far post but it's bread and butter for Depor keeper Rubén.
2'   It looks as though Depor are going safety first with a 4-5-1, Florin Andone leading the line for the visitors.
1' Mayoral gets an early touch, nicking the ball off a Depor boot to keep a Madrid attack alive.
1' And we're off!
It appears Zidane has opted to return to his tried and tested 4-3-3 today for the first time in LaLiga since September 23 and a 2-1 victory over Alavés.
The teams are heading out of the tunnel and we're about five minutes away from kick-off!
It has been more than 13 years since Depor last beat Real Madrid in the Bernabéu in Liga action, Albert Luque providing the only game of the game.
Although that could prove a problem for Zidane if his side are not victorious today of course...
As Alfredo Relaño noted in today's editorial: "Depor have used four different goalkeepers during the first half of the campaign: Rubén, Tytoń, Francis and Pantilimon. None of them have convinced – and they have just brought in another one - Ukranian shotstopper Maksym Koval who joins from Dinamo Kiev." Depor also have the second-worst defensive record in the division.
A big opportunity for Borja Mayoral today. The striker has only been afforded 117 minutes in the league so far this season and has started only once, against Real Sociedad, when he opened the scoring in a 3-1 victory.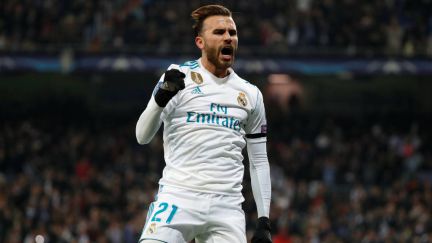 The Portuguese made his Real Madrid debut in LaLiga against Depor back in 2009-10 and found the net, from the spot, in a 3-2 victory in Riazor.
  Where do Deportivo rank on the list of Cristiano Ronaldo's favourite victims in LaLiga? Fairly low down, in joint 12th, the Portuguese having scored 11 times in nine games against the Galicians, including two hat-tricks and two braces.
Real Madrid have won their last 10 home games against Depor, hitting 35 goals in the process. Zidane will be hoping his side can keep that run going as they seek to stop the rot in LaLiga.
Deportivo coach Cristobál Parralo has only managed 10 top-flight games in his career but knows what it is like to win at the Bernabéu from hi splaying days. The former Spain right back was on the winning side twice with Oviedo and Espanyol, and picked up a point on two occasions in visits when he was representing Logroñés and Barcelona.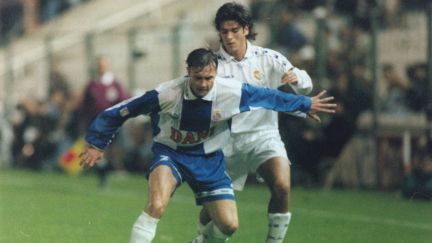 Zidane said in his pre-match press conference that he would not "throw in the towel" but the Liga race certainly appears to be running along without his side now. Real slipped to fifth overnight on Saturday and remain 19 points behind Barça, 11 adrift of Atlético and eight behind Valencia, with th elatter two dropping points on Saturday.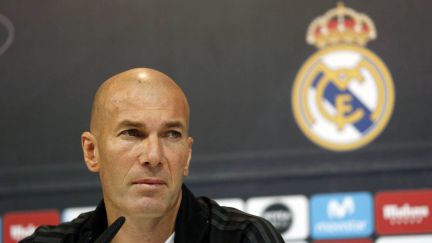 It's been almost two months now since Madrid won a game in LaLiga. On December 9 Zidane's side blew Sevilla away in a pitch-perfect first half, knocking five past the visitors. Since then, Real have scored only one at home in three Liga games.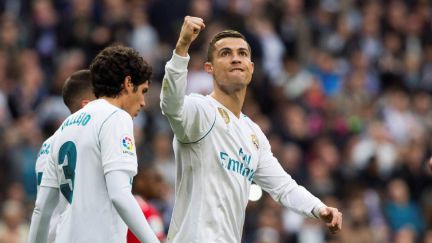 Benzema's return from injury, picked up in El Clásico, also means the 'BBC' becomes whole again. Whether it will hit the ground runnng remains to be seen.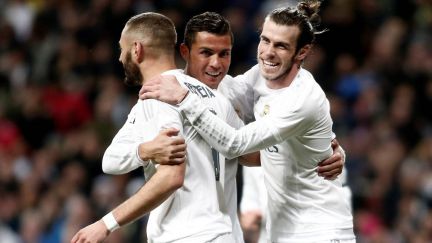 Real Madrid have apparently failed in their bid to lure Athletic keeper Kepa Arrizabalaga to the Bernabéu after some very public negotiations with a foot njury stalling the deal and the Spain stopper looks set to remain at Athletic for now.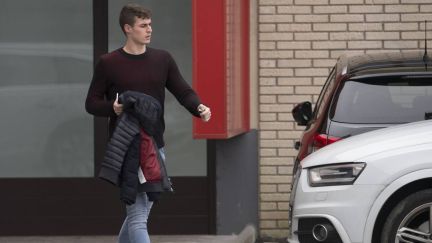 The big news in the Madrid squad ahead of today's game is the return of Benzema after five games on the sidelines and Zidane's decision to leave Ceballos out for the fourth game on the bounce.