Juventus contact Atlético to reopen talks for Carrasco
Atleti rejected a 60 million euro offer from Juve for the player over the summer but the Italians have returned to see if negotiations can be reopened.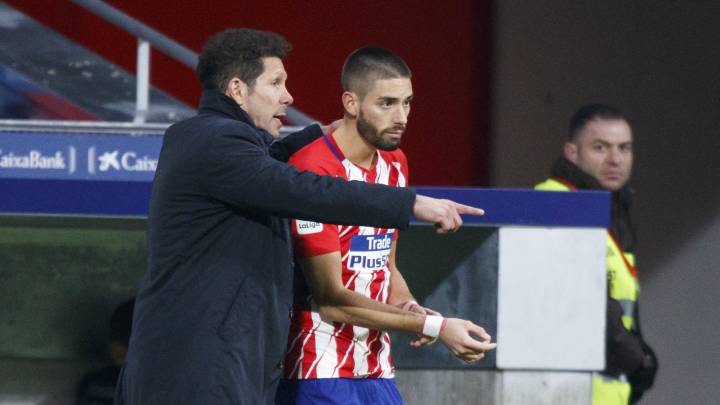 Juventus are considering making a late entry to the transfer markets while Juan Cuadrado remains out of the team dealing with his ongoing physical problems. The Colombian winger could face a trip to the operating table to remedy an ongoing groin issue. Should medical staff opt for surgery, Cuadrado, who hasn't played in almost two months, could miss the remainder of the season; that's not an ideal scenario for the Vecchia Signora who aspire to win a league and Champions League double, and the Italians are studying bringing in a replacement.
Politano and Carrasco on Juve's radar
Juve are aiming to snatch Sassuolo striker Matteo Politano from Napoli's grasp, today's edition of La Gazzetta dello Sport report in their front cover story. However, Sky Sports Italia claim that the club are also interested in having a second crack of the whip at signing Yannick Carrasco. Last summer, Atlético turned down a 60 million euro bid from the Turin-based outfit for the Belgian, but apparently Juventus have made contact with Atleti to see whether there would be a chance of opening negotions for the player. Juventus now know more or less what kind of fee Atlético would want for Carrasco - in the next few hours an official offer could arrive at the Wanda Metropolitano offices...