David Beckham ready to unveil Miami team plans
David Beckham's dream of launching a Major League Soccer franchise in Miami is set to become a reality today after a tumultuous four-year quest.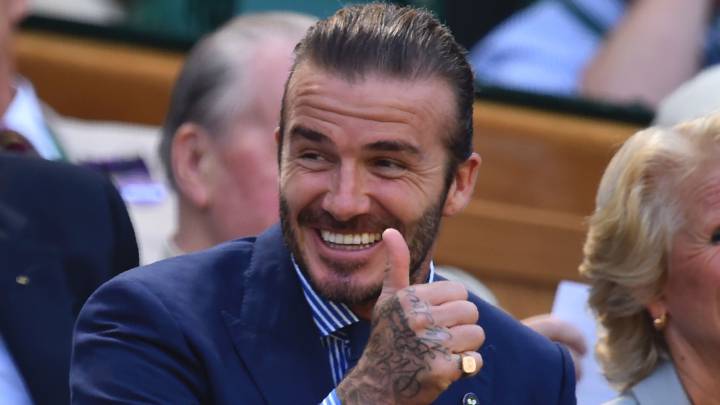 David Beckham's dream of launching a Major League Soccer franchise in Miami is set to become a reality today, with the global superstar finally unveiling plans for the team after a seemingly never-ending, four-year quest.
2020 date set for Beckham's Miami outfit
MLS announced on Friday that it was preparing "to make a major announcement regarding the future of soccer in Miami", inviting members of the public to what is expected to be the announcement of a 25th league club. Hundreds of free tickets to the event were snapped up within hours of being made available, MLS said on Sunday.
The team is expected to begin competing in MLS competition in 2020 at a 25,000-seater stadium to be built in Miami's Overtown neighbourhood.
Little over 11 years after announcing his departure from Real Madrid to join MLS side Los Angeles Galaxy in a deal that included the chance to purchase an expansion team at a reduced rate, Beckham will show he kept his word on the promise he first announced in February 2014.
Venue issues
Several failed stadium sites delayed his consortium's efforts, other MLS teams making their debuts while Beckham struggled to get his off the ground, unable to find an agreeable place for a specially built venue. The group edged closer to success last year after securing a land deal for a proposed stadium project. Earlier plans for a waterfront site and others near the Miami Marlins baseball stadium and NBA Miami Heat arena fell through.
MLS Commissioner Don Garber said last month the Miami franchise project was "the most complicated situation in any market that we've experienced" because of the Miami area political structure and fast-changing real estate environment.
Launch of the new Beckham-backed team will mark the second attempt to start a Miami-based MLS franchise. The Miami Fusion, which made their debut in the 1998 MLS season, played for four seasons before being cut from the league after the 2001 campaign amid low ticket sales and the lowest revenues of any team in the competition.
Beckham, 42, retired in 2013 after a glittering 20-year career with Manchester United, Real Madrid, the Galaxy and Paris Saint-Germain as well as a successful international career in which he was capped 115 times. His five-year stint in MLS with the Galaxy boosted football's profile in North America and contributed to the steady growth in attendances across the MLS.
Beckham's influence in North American football
When Beckham arrived in 2007, average attendances through the league were 16,770; when he ended his five-year stint they had increased to 18,807 per game. By 2017, that number had increased to 22,113.
Announcing plans for his Miami team four years ago, Beckham said he had already identified players who he hoped to lure to Florida. "It would be disrespectful for me to say what players I want in the team. But we have a list of players," he explained.