REAL SOCIEDAD | IÑIGO MARTÍNEZ
Martínez: "Goodbyes are never easy, less so in these circumstances"
Iñigo Martínez leaves Real Sociedad for Basque rivals Athletic Bilbao but says he leaves with peace of mind in a goodbye letter to the club and the fans of La Real.
Iñigo Martínez, on the day he leaves the Anoeta to join Real Sociedad's arch rival, Athletic Bilbao, has penned a farewell not to the club he has been with for well over a decade.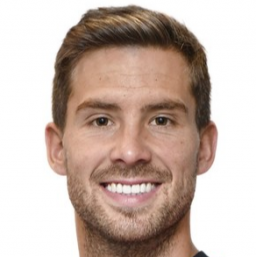 "A farwell is never easy and less so in these circumstances. I would have liked to do it in person but it's not possible," he starts the letter with.
A thank you to the fans and club
"I simply write to say THANKS. From when I arrived at La Real at 13 years old, each and every trainer, employee, teammate and friend has helped me grow as a person and as a player. Thank you with all my heart. Of course, thank you to all of you and especially the members of my group for always being there in the good times and the bad. You, the fans, are Real Sociedad," he continued.
"A new challenge begins for me, but I will go with the peace of mind and certainty of having given everything in every second that I wore this badge. I will always wear it with me," he finished.