ARGENTINA
Diego Maradona has not forgiven former-son-in-law Sergio Agüero
Matías Morla, Maradona's lawyer, uploaded a picture from the 1986 World Cup winner's house in Dubai that revealed residual bitterness towards Agüero. USA vs Mexico: FIFA Friendly live online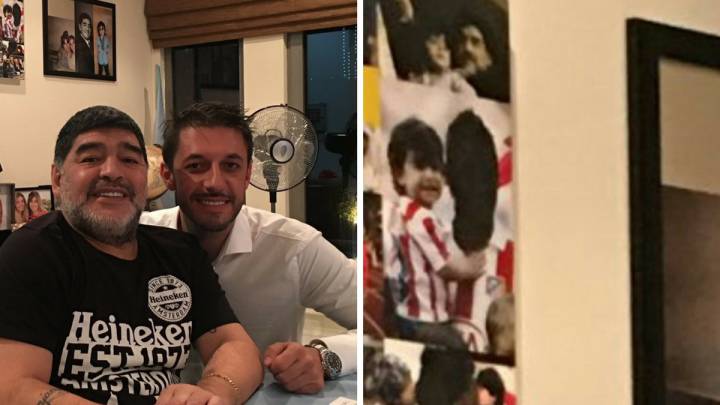 A photo uploaded to Twitter by Diego Maradona's lawyer - Matías Morla - is scorching around social media. Maradona and Morla are together in the former Argentina star's house in Dubai, where he is working as the coach of Al-Fujairah.
All appears normal. Apart from the family photos on the walls. Maradona's grandson Benjamín - the son of Sergio Agüero - appears in some of them in the arms of his father. Yet Agüero's face has been blocked out with black ink.
Agüero separated from Maradona's daughter - Gianinna - in 2012, after four years together. It does not appear that Don Diego is prepared to bury the hatchet.