The Coutinho effect? Twitter use in January for LaLiga clubs
The month of January saw a more than usual social media storm with domestic games taking place but more importantly, transfer business making the headlines.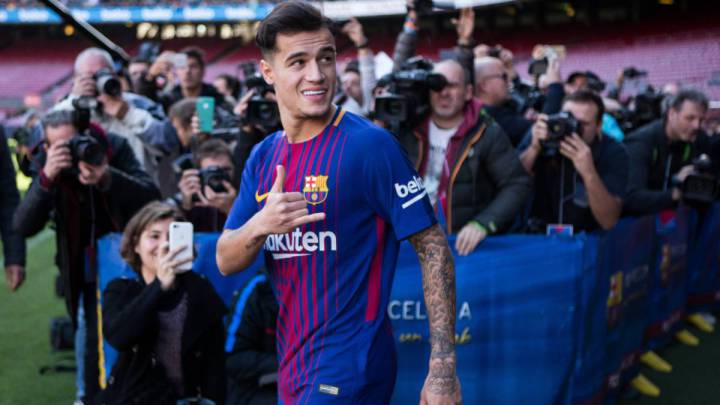 The winter transfer window closed on January 31 with record business done across Europe. The social media frenzy that naturally builds on the back of the headlines drove much of the online traffic and analysis of the interactions related to each club shows just how much was being discussed. Thanks to those busy folk at Deportes&Finanzas®, we get an insight...
Barça Twitter activity
LaLiga clubs' Twitter interactions vary significantly with, unsurprisingly, the big two, Real Madrid and FC Barcelona seeing the most activity. The difference between the two, however, may surprise some with the Catalan's having almost 11 million interactions while Los Blancos fell shy of three million. Another surprise may be that third on the month's list was Levante, fourth Villarreal and then Atlético Madrid complete the top five.
Football video on Youtube
Barcelona were also top of the list of YouTube views of Europe's football teams, again by some distance. Their global draw is clear and the club's profile continues to grow.
Interestingly, Spanish rivals Real Madrid came out above Barça, in first place, in December's Facebook list. We await to see the results of January...