Espanyol-Barcelona tension spills into tunnel post game, says ref
Gil Manzano, the referee for the Espanyol-Barcelona Liga clash, noted in his match report that the arguments on the pitch continued into the tunnel area.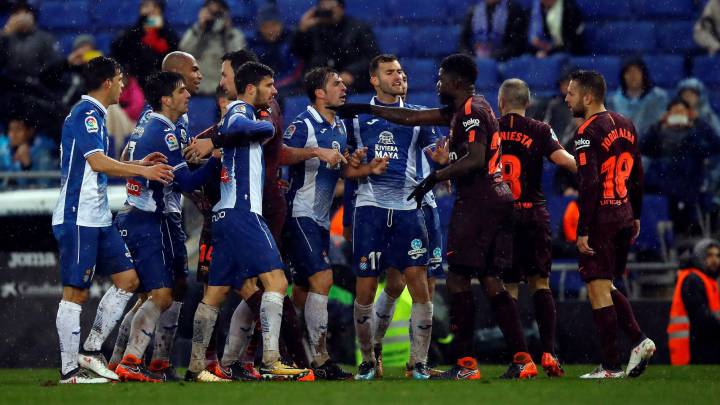 The derby between Espanyol and Barcelona ended with a few minutes of high tension. Gerard Piqué celebrated his equalising goal for Barça by taunting the home fans with his finger to his lips, and then a rash challenge from Gerard Moreno on Piqué himself got more blood boiling.
Barça vs Espanyol is a derby, claims Moreno
With fresh wounds of the outspoken Barça defender in mind, after the game Moreno declared that "this is a derby and one full of tension. What happens on the pitch stays on the pitch. Piqué came to berate me for a tough tackle, but that's all."
Disturbance in the tunnel post-game
However, he afternoon game's referee, Gil Manzano, noted in his report that the hostilities didn't end on the field of play:


"At the end of the match when we went into the tunnel, we found a commotion of official players and member of staff from both clubs, arguing between each other but without any type of aggression".
LaLiga Santander
*Update 4 de febrero de 2018