Griezmann confronts Atlético fans and tells them to shut up
The French striker made a decision late on in the game to hold onto possession rather than launch a further attack and risk losing the advantage. Fans disagreed.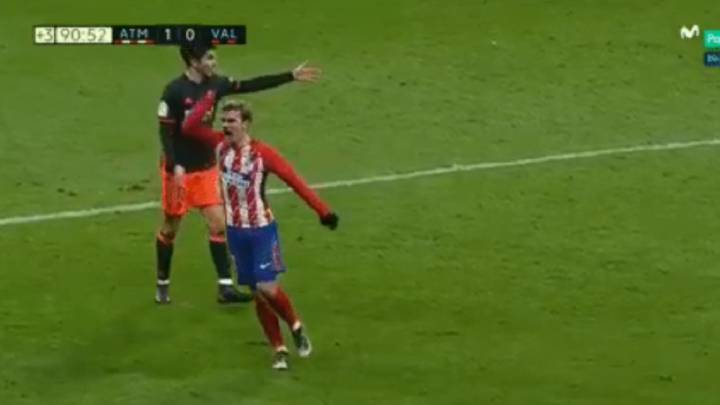 As the 90th minute approached in Atlético Madrid's tight game with Valencia there was a moment of frustration between star striker Antoine Griezmann and the home fans at the Wanda Metropolitano.
Griezmann tells Atleti fans to 'shut up'
The rojiblancos were winning by just a single goal and Griezmann picked the ball up in the middle of the park after the ball had been recovered following some late Valencia pressure. There was a clear chance to break forward with good support ahead of him but instead the Frenchman chose to turn back and hold onto possession.
The reaction from many in the crowd was of disappointed, pushing the team forward for a second. And the calls from the fans was met with an equally passionate action from Griezmann, telling them to shut up.