SPAIN
World Cup: Spain place at Russia 2018 safe after Fifa talks
Spain's spot had been in doubt over possible political interference, but Fifa's secretary general has been persuaded this is not the case.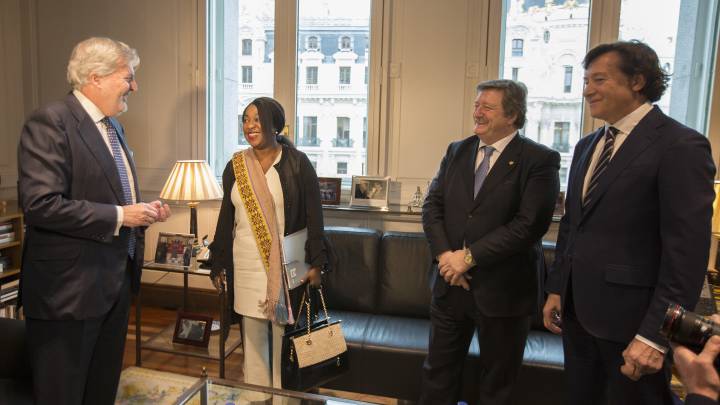 Spain's place at the 2018 World Cup is safe after talks between leading officials from the country and Fifa secretary general Fatma Samoura on Monday.
Fifa concerned about possible political interference
La Roja's involvement in Russia had been placed in doubt after a reported warning by Fifa over government interference in the election of a new president of the Spanish Football Federation (RFEF).
The world governing body's concerns were centred around apparent recommendations by the government's National Sports Council (CSD) that elections be held to replace disgraced chief Ángel María Villar.
Juan Luis Larrea has been in interim charge of the RFEF since Villar was suspended after his July 2017 arrest over allegations of corruption.
In December, the Spanish Disciplinary Committee for Sports (TAD) then confirmed Villar's sacking from the post.
"Spain's participation at the World Cup is not danger"
At a meeting in Madrid with Larrea, sports minister Íñigo Méndez de Vigo, secretary of state for sport José Ramón Lete and RFEF secretary general Esther Gascón, Samoura was persuaded against the existence of political interference.
"Spain's participation in the World Cup is not in danger," Fifa sources said.
Spain also flirted with expulsion from Euro 2008
In 2008, Fifa had threatened Spain with expulsion from the European Championships, which they eventually won, due to a confrontation between Villar and then CSD head Jaime Lissavetzky.