CHINA
Cassano: "Going to China? Stupid"
Former Italy international forward Antonio Cassano, 35, has dismissed talk of joining a club in the Chinese Super League.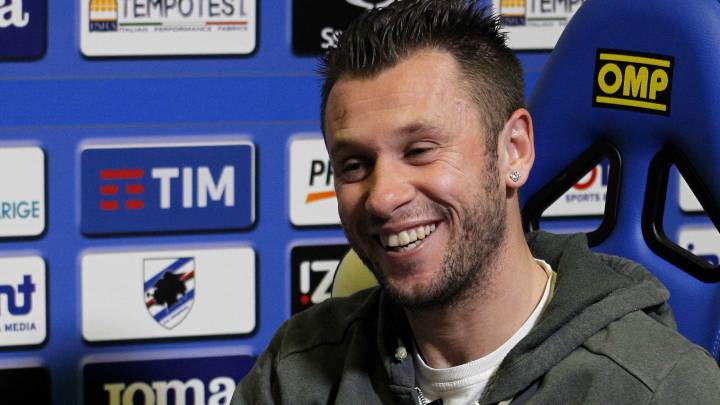 Former Real Madrid striker and Italian international Antonio Cassano insisted on Sunday he has no plans to sign for a Chinese team.
The 35-year-old forward, who is currently without a club, has hesitated over retirement since leaving Verona last summer.
"Going to China? Stupid"
In an interview with Il Corriere Della Sera, Cassano dismissed as "stupid" talk of a move to the Chinese Super League and said he is not interested in prolonging his career just for the cash.
"Going to China? Stupid. For me everyone is free to do what they want," the Italian said. "But whoever goes to play in China should admit they are doing it for the money.
"I don't even remember the name of the team who want to sign me."
The former Roma striker added he is open to continuing his career at a new club, but only if he has the total support of the management.
"I want to know whether I can still make it. It needs a president and a coach who have 100 per cent belief in me. Otherwise, I will leave it be.
"However, if I do find it, I'll be ready. I'll sign for free, I have already earned enough money."
Became most expensive teenager in 2001
In 2001, Cassano became the most expensive teenager in football history when he made a £19.5m move to Roma from Bari.
However, his hot-headed reputation overshadowed his career.
"The things I did wrong I paid for in my career, that's how it should be," he added.