Real Madrid-PSG: Nacho to replace suspended Carvajal for Champions League clash
UEFA has rejected Madrid's appeal against Carvajal's two-match ban, meaning Nacho will be tasked with subduing Neymar at the Bernabéu.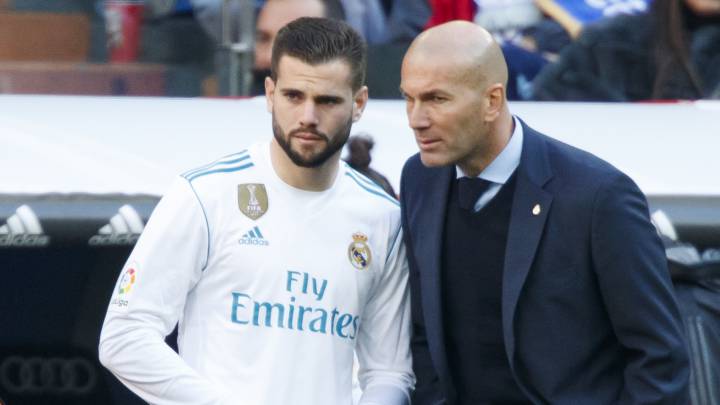 When UEFA confirmed that Dani Carvajal will miss the first leg of Real Madrid's Champions League tie against PSG due to suspension, Zinedine Zidane already knew the replacement. Nacho will play at right-back when the two sides meet at the Bernabéu on Wednesday, February 14th, and, as a result, he will be the man tasked with subduing Neymar.
Zidane to opt for Nacho over Achraf
Achraf Hakimi is the natural successor to Carvajal's position in the team, but Zidane will opt for the reliability over youth to face PSG's star man.
The numbers show that Madrid have fared well when Nacho has occupied a spot on the right side of defence. Of the 17 matches the 28-year-old has played in that position, Los Blancos have only lost one (and he only played eight minutes of that defeat against Schalke in the 2014-15 Champions League). His record is almost impeccable. Of the other 16 matches he has played at right-back, Madrid have won 15 and drawn one.
PSG bring good memories for Nacho
Injuries and suspensions have conspired to make Nacho the most-used member of the Madrid squad this season. The academy product has played 2,347 minutes, positioning himself ahead of Raphael Varane (2,153), Sergio Ramos (2,111) and Dani Carvajal (2,110).
Curiously, PSG bring back particularly good memories for Nacho. In the 2015-16 season he scored the only goal of the game against the Parisians to secure Real Madrid's qualification to the knockout stages of the Champions League.