LA GALAXY
Zlatan Ibrahimovic: LA Galaxy boss keen on Swede's stardust
LA Galaxy refused to confirm talks with Zlatan Ibrahimovic but their coach hailed the Man United star alongside Leo Messi and Neymar.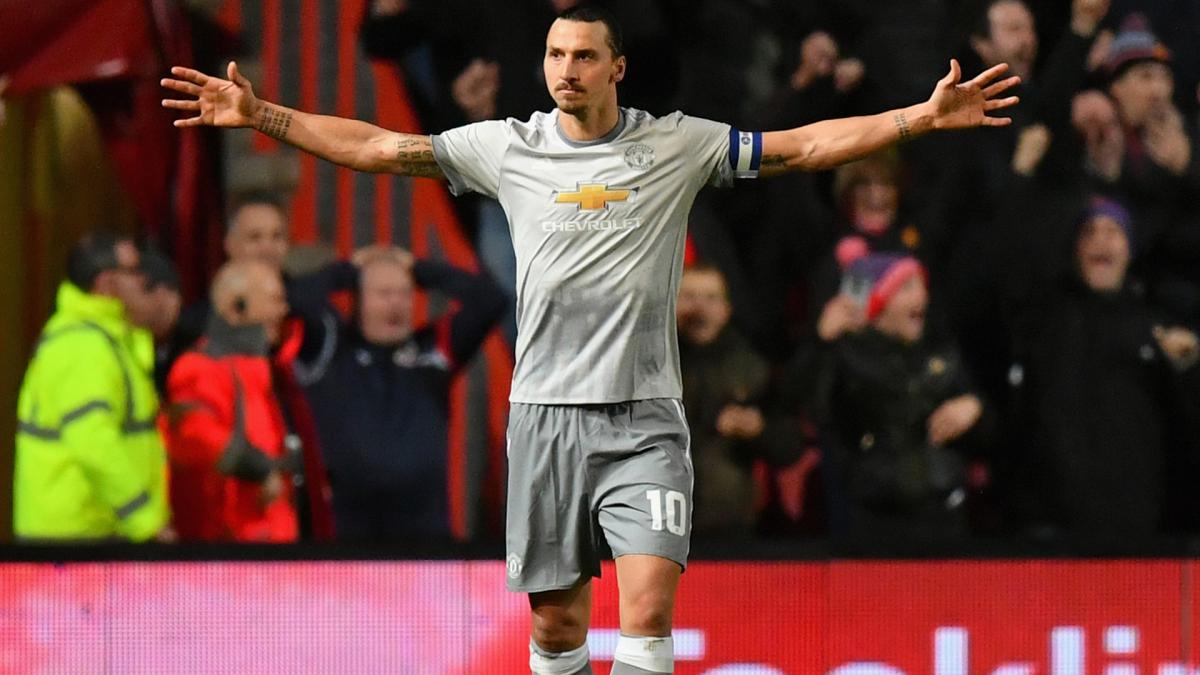 Zlatan Ibrahimovic would have a huge impact if he joined LA Galaxy, according to the MLS side's head coach Sigi Schmid.
Veteran Manchester United striker Ibrahimovic plundered 24 goals on his debut season with the Premier League giants last term, including a match-winning brace in the EFL Cup final against Southampton.
Ibrahimovic has been on Manchester United fringes this term
But a ruptured anterior cruciate ligament injury suffered against Anderlecht in the Europa League quarter-finals brought a premature end to his campaign and the 36-year-old has been a marginal figure under José Mourinho since returning from surgery, with fitness issues continuing to linger.
The ex-Barcelona, Inter and Paris Saint-Germain star has been linked with a move to Los Angeles and, although he would not be drawn on the particulars of any deal, Schmid believes the benefits of adding Ibrahimovic to his squad would quickly become obvious.
"If it happens, it happens, and once it happens, then we'll give thought to it," he told the official MLS website. "Right now, it's [about] preparing the group that I have and preparing the group that I have to win games.
"Big players have an impact on your team"
"He's a big player. Big players have an impact on your team, whether that's Zlatan or whether that's [Leo] Messi or a Neymar - guys like that have an impact on your team.
"Obviously, he's been a successful player, he's won trophies everywhere he's been, but until it happens, I'm not going to worry about it."
Galaxy president Chris Klein was reluctant to offer any insight to the reported pursuit of Ibrahimovic, insisting he did not want to disrespect United.
"We're nowhere," he said. "We wouldn't comment on it. It's unfair, because he's contracted to another club."
LA Galaxy begin their 2018 MLS campaign against Portland Timbers on March 5.