REAL MADRID-PSG
Carvajal: "There's no magic formula for stopping Neymar"
The right-back will miss Real Madrid's Champions League game against PSG at the Santiago Bernabeu due to a suspension but had his say on Neymar.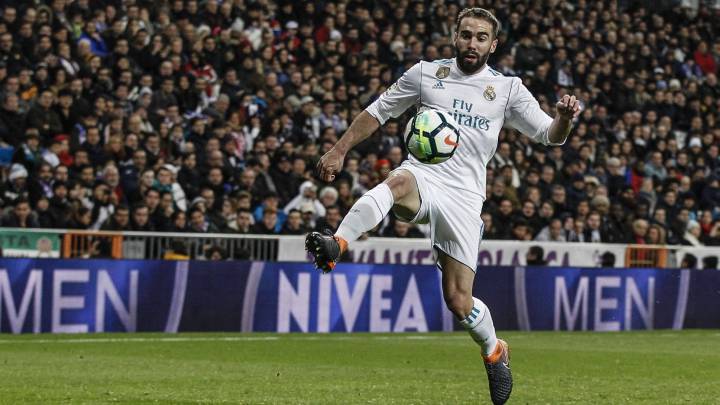 Dani Carvajal will be the big-name absence on Wednesday night as Real Madrid prepare to face PSG. He is serving a suspension but has advice for whoever Zinedine Zidane sends out to stop Neymar. The right-back says "there is no magic formula" to help stopping Neymar.
Carvajal is suspended after forcing a yellow card against APOEL Nicosia meaning he would miss the Borussia Dortmund game and clean his yellow card count after the suspension. UEFA, however, suspended the player for two games.
Everything suggests that Nacho Férnandez will be shunted out to the right with Achraf Hakimi also an option. Carvajal wished both players luck and said "I don't know which of the two will player, they both are capable. To play against Neymar, there is no magiv formula, you just hope he doesn't have his day. I hope he doesn't have his day on Wednesday."
Carvajal also said, "There is no favourite in a battle like that. The knock-out stages are very even, they are decided on little details. We will try to not commit any errors and to get it right in the area," he said.
The Spanish defender was also very candid about Real Madrid's form this year, "We are not annoyed, we are self-critical and we know that we are not having our best year. Everyone can give a little more and on Wednesday we will give everything on the field."