Uefa
UEFA orders Anderlecht to refund Bayern Munich fans
UEFA has taken action after deciding Anderlecht charged Bayern Munich fans too much for last November's Champions League game.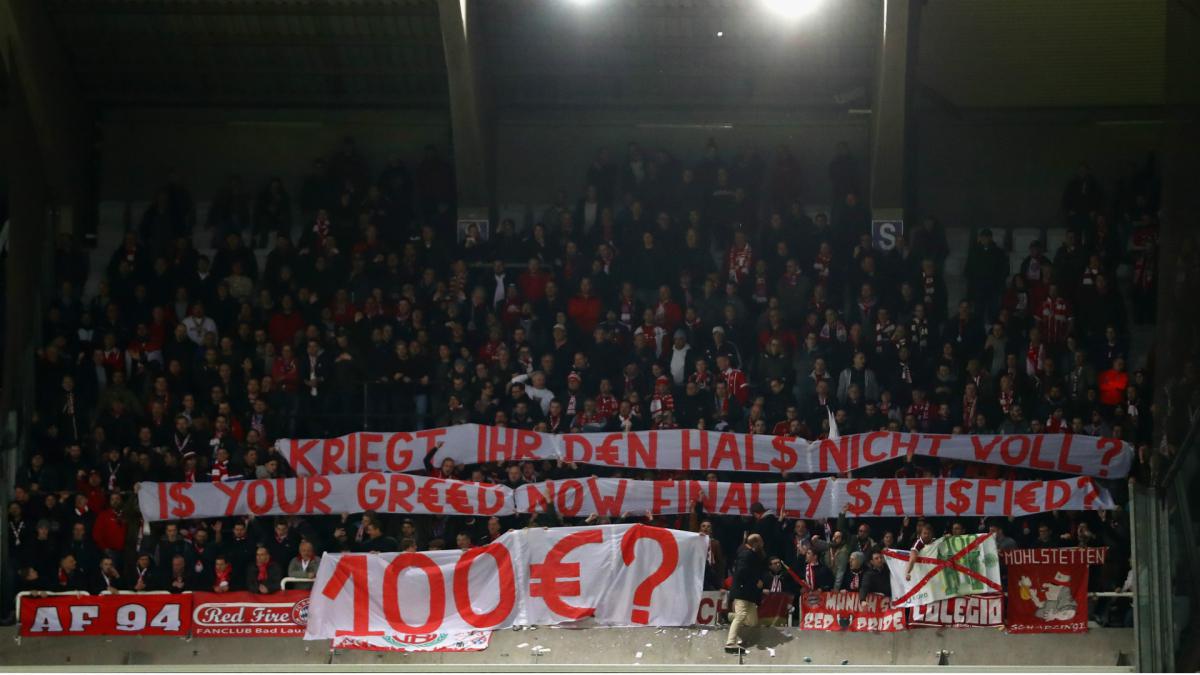 Anderlecht have been ordered by UEFA to partially refund Bayern Munich fans for their tickets for last November's Champions League group game.
Excessive pricing punished by UEFA
The Belgian club charged €100 per ticket for the travelling supporters for the game at the Constant Vanden Stock Stadium, which Bayern won 2-1.
UEFA has ruled the price was excessive and has instructed Anderlecht to reimburse Bayern by €30 per ticket.
In a statement released by their Control, Ethics and Disciplinary Body, UEFA said: "RSC Anderlecht is ordered to contact FC Bayern Munich within 15 days to compensate their supporters with an amount of €30 per ticket to those away fans located in the upper tier section (sections S14, S15, S16 and S17)."
Bayern previously punished
In December, UEFA fined Bayern €20,000 after their fans protested against the inflated ticket costs.
Supporters threw fake bank notes onto the pitch and displayed a banner, which read: '"€100? Is your gr€€d [sic] now finally $atisfied?"'.